New information about Piqué's infidelity!
Shakira had met Clara Chía before she knew about the affair.
Find out Shakira's insulting nickname for Clara Chía!
Shakira's nickname for Clara Chía. A journalist revealed the alleged nickname Shakira gave to Gerard Piqué's mistress when she found out about the alleged infidelity. The singer says she was quite upset, because Clara Chía was not the type of girl you'd expect to be in this type of scandal.
Apparently Piqué's girlfriend was very quiet and polite to Shakira. However, Shakira gave her an insulting nickname when she learned of her partner's betrayal.
New details about Shakira's behavior towards Clara Chía
Today it is no mystery there's no love lost between Shakira and Clara Chía and Piqué. This was made very clear by her latest single with Bizarrap.
According to 20 Minutos, journalist Roberto Antolín revealed information that many did not know about Shakira and Clara Chía to Miter Live. He also talked about how the Barranquillera referred to her young rival.
Shakira's nickname for Clara Chía
On Miter Live, Roberto Antolín told Juan Etchegoyen the following: «Shakira knew Clara because when she went to visit Piqué at his company, Kosmos, she saw her there as an intern.»
According to the journalist,, Shakira never imagined that Piqué would be unfaithful to her with the young intern. «It was a total surprise,» he said. Later, he added that Shakira gave her an insulting nickname when she learned about the affair. «That's why she has hurt him so much, because she already knew her, and called her 'mosquita muerta,'» he said.
How Clara Chía behaved around Shakira
Journalist Roberto Antolín also made it known that Clara was not a scandalous and attention-grabbing type of girl, rather she was introverted and it was almost impossible for anyone to realize that something suspicious was going on between her and Pique.
«She was very good with Shakira. She was a 'mosquita muerta'. She spoke little, she was tremendously educated, she was an intern, who made little noise. She went unnoticed. Shakira never saw danger, because Clara is not a stunning woman, she is a rather normal girl."
The conditions Piqué's girlfriend set for him
According to journalist Roberto Antolín, after the news of Piqué's infidelity was made public, the 22-year-old set conditions for the footballer. "When he begins the relationship with Chía, she says to him: 'I'm not going to be one more, nor one more affair or infidelity. If you want to be with me, go out and say that you are no longer with Shakira,'" said the journalist.
«Then Piqué pressured Shakira: 'Hey, either you put out the statement saying that you and I are not together or else I'm going to do it and I'm going to make it worse,'» journalist Roberto Antolín told Radio Miter.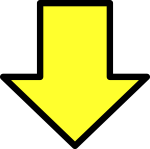 Related post