Carlos González was shot dead for playing his music too loud.
The crime occurred at a party for his grandson.
Lonnie Holcombe, his neighbor, was upset about the noise.
Carlos Gonzalez was shot to death in Dallas, Texas, by his neighbor Lonnie Holcombe in a dispute over loud music. Carlos González, 49, was murdered while celebrating his grandson's birthday.
Mr. Lonnie Holcombe, 54, is already being held in the Dallas County Jail on a murder charge for the death of Carlos González. The Penal Code of the State of Texas details that the murder charge is punishable by a sentence of 20 to 99 years.
Carlos González was murdered for playing his music too loud
The arrest warrant against Lonnie Holcombe, consulted by MundoNow, provides details of the homicide of Carlos González, originally from Zacatecas, Mexico. He died during a birthday party for his grandson in front of his house. He had three children and many grandchildren.
According to detectives from the Homicide Division of the Dallas Police Department, last Sunday, May 14, 2023 at 1:20 a.m., Carlos González was outside his house with a group of people playing music at full volume in his truck.
The confrontation that culminated in the shooting
Many other people were gathered outside Carlos González's house at 1000 Hoke Smith Drive, at what had started as a children's party. Local law states that loud music must stop at 11:00 p.m.
At one point, Lonnie Holcombe came out of his house and asked his neighbor Carlos González to turn down his music because it was very late. However, González, who was with several other men, refused.
Carlos González was shot to death
Suddenly Lonnie Holcombe took out a BB Gun and fired it at Carlos González's truck, where the music was coming from. Mr. González and the other men attacked the neighbor, who fell to the ground.
Holcombe was face up on the ground and Carlos González was on top of him when Holcombe pulled out another gun and shot González, to the shock of his relatives. Holcombe did not attempt to flee and waited for police to arrive.
Lonnie Holcombe is currently in jail
Meanwhile, Carlos González was left badly injured and lying on the ground in front of his house. Holcombe told the first DPD officers on the scene that the Hispanic's loud music was a constant problem and «interfered» with the lives of residents on that street.
Paramedics from the Dallas Fire Department (DFD) rushed Carlos González to a hospital in the hope that doctors would save his life. However, he died in the emergency room.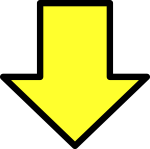 Related post