Bad news for the Mexican National Team.
Soccer player Alejandro Zendejas has decided to play for the US.
"My future is representing the United States."
Alejandro Zendejas betrays Mexico. Just three years before the start of the 2026 World Cup, which will be hosted by Canada, Mexico and the United States, the Mexican National Team has received a strong blow from a player from the MX League. On Tuesday, March 14, he made an important announcement.
Club America footballer, Alejandro Zendejas, who has dual Mexican-American nationality, has been playing at a fairly high level that has caught the attention of the Mexican National Team was well as the US.
Alejandro Zendejas betrays the Mexican National Team
It should be remembered that under Gerardo Tata Martino, Zendejas did not have the opportunity to debut in the first team of the Aztec Selection. This is because the midfielder was not liked by the Argentine coach and he was not called up for the 2022 World Cup either.
Now the new coach of the Tri, Diego Cocca shared his first list and the Azulcremas player still didn't make it. Now the 25-year-old athlete has made a decision which could influence his football career from now until the World Cup.
Alejandro Zendejas will play for the United States
On Tuesday, TUDN reported that Alejandro Zendejas has decided to play for the US National Team. He has been called up for the matches in the Nations League so he will begin this three-year journey towards the 2026 World Cup.
It should be remembered that this has not been the only affront to the Tricolor, since previously Carlos Vela, who is currently a member of the MLS, turned down a call to the World Cup qualifiers for Qatar.
The US welcomes Alejandro Zendejas
Zendejas announced his decision on social media and immediately US Soccer MNT commented, «Welcome.» Later they made the official announcement on Instagram: «OFFICIAL: Alex Zendejas has committed to the USMNT."
"I am very grateful for all the opportunities that the United States and Mexico have given me and my family. Making a decision about my international career is very difficult, and I believe that you should follow your heart. Mine tells me that my future is representing the United States,» wrote Zendeja.
He's praised in the US
Alejandro made his debut with the United States senior team on February 26, when he was called up for a friendly match against Serbia. His performance was so great that coach Anthony Hudson decided to summon the Mexican again, according to Medio Tiempo.
"He is a very, very exciting player. An exciting player, of good quality, technically very, very strong, with a lot of attacking mentality and I love his desire to move forward," said the US coach.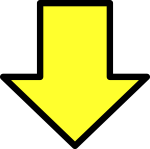 Related post