Hispanic mom Tammy Nobles sends a strong message to Biden.
She says the United States is failing to keep residents safe.
Her daughter was raped and murdered by an MS-13 member.
Tammy Nobles spoke to Congress and called for greater security in the US after her daughter was raped and murdered by an MS-13 gang member. During the meeting, she testified against illegal immigration and sent a strong message to President Biden.
The grieving mother asked members of Congress to address border security and illegal immigration. The statements come amid the wave of migrants trying to enter the US illegally.
TAMMY NOBLES SEEKS JUSTICE FOR HER DAUGHTER
Tammy Nobles, a desperate mother seeking justice for the death of her daughter, spoke to Congress about border security and illegal immigration. She accused President Biden of failing to protect her daughter. According to the New York Post, Kayla Hamilton, 20, was raped and murdered by a member of MS-13.
«If there was a more secured border and individuals coming here was properly vetted, my daughter would still be alive today,» Tammy Nobles told Congress. «They let her down.»
What happened to Kayla Hamilton?
Kayla Hamilton was strangled to death by an illegal immigrant linked to MS-13, who fled the scene of the crime. Shortly after Kayla's murder, police revealed the suspect was a 17-year-old Salvadoran, according to the New York Post.
The murder happened last year and the suspect was arrested. He was identified through DNA from the crime scene, according to NYP. Currently, he is in custody and awaiting trial for the heinous crime.
What did Nobles ask Biden for?
Tammy Nobles testified that she wants migrants to be screened before they can enter the country. She also revealed that the authorities need to be able to verify each of the records and where they come from, to prevent more deaths like her daughter's.
«I want immigrants to be properly vetted before they are allowed to enter the United States,» Tammy Nobles said in her speech to Congress. «They need to be able to check their backgrounds, not for crimes in this country, but also for crimes in their country and where they came from.»
«I never thought I would lose my daughter»
Tammy Nobles stated that she never imagined the cruel way in which she would lose her daughter at such an early age and asked the administration to address security in the country. Since the end of Title 42, authorities have been working to maintain security at the border.
«Not in a million years. I never thought I would lose my daughter at 20 years old,» Nobles said when asked by Congress about the loss of her daughter, according to the New York Post. Photos of her testimony before Congress have gone viral.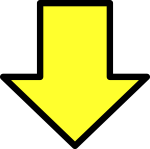 Related post