New York City Mayor Eric Adams blames migrants for overcrowded shelters.
He asks a court to suspend 'right to shelter' for homeless people.
Is NYC no longer welcoming to migrants?
New York City Mayor Eric Adams has asked a court to temporarily suspend the law that requires the city to shelter migrants. A great wave of undocumented immigrants have come to the Big Apple seeking asylum and cannot be deported.
Because of the large number of migrants who have arrived in New York in recent months, the mayor has made a drastic request by asking a court to temporarily suspend the longstanding rule that they proved shelter for all homeless people.
NYC Mayor Eric Adams doesn't want more immigrants in the city
According to EFE, this law has attracted 70,000 immigrants to the city in ten months and has pushed the city's resources to the limit. Therefore, the mayor has urgently requested that the federal government speed up work permits for asylum seekers.
The city sent a letter to the Manhattan Supreme Court requesting that the law that has prevailed since 1984 (Callahan vs. Carey) be amended, without specifying how long the suspension would last, although Mayor Eric Adams specified in a statement that «we are in no way seeking to end the right to shelter.»
New York City asks to suspend 'right to shelter' law
The flow of immigrants has overrun public shelters and the city is paying thousands of dollars a day to some 150 hotels that it has had to rent in the city and in some counties in upstate New York — where it has encountered resistance — to accommodate families with children as well as single adults.
According to the mayor, $1 billion has already been spent providing them with various services in addition to shelter, such as food, school for minors who have arrived with their families, and minimal medical services. Therefore, with 40% of the hotels with between 51 and 200 rooms occupied by asylum seekers, the mayor of the city has begun to send immigrants to other locations in the state to «decompress» the reception infrastructure, according to Semana.
Is NYC overwhelmed?
Adams, who has repeatedly asked the federal government for financial aid and to expedite work permits for the thousands of immigrants to whom he provides accommodation, made it clear that with this judicial protection measure he seeks help from the Biden administrations or other cities.
«Since we can't provide care to an unlimited number of people and we're already overloaded, it's in the best interest of everyone, including those looking to come to the United States, to be honest that the city cannot provide care on its own and everyone who crosses our border,» he said.
What will happen to all who arrive?
«Being dishonest about it will only result in the collapse of our system, and we need our partners in (federal) government to know the truth and do their part.» He said today's action will allow them to «get clarity from the court and preserve the right to housing for the tens of thousands in our care, both previously homeless and asylum seekers. We now have more asylum seekers in our care than homeless New Yorkers," he maintained.
Many of those who arrived in New York City have done so on trips organized by the Republican governor of Texas, Greg Abbott, who has chartered buses from the border with Mexico with hundreds of immigrants on the grounds that «progressive cities» like New York , Washington and Chicago, would accept the migrants with open arms.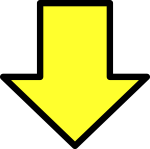 Related post