Turkey has become a graveyard.
Ghanian soccer player Christian Atsu was found dead in the rubble.
He had been missing since the earthquake struck.
Christian Atsu, a Hatayspor footballer who played for Málaga, has been found dead in the rubble after the terrible earthquake that struck Turkey. The player had been missing since the quake and his club confirmed the sad news on Saturday morning.
At first, some media reported that the footballer had been found alive, but as the days went by it became known that this wasn't true and that he was still missing.
A winning goal made Christian Atsu stay in Turkey
According to Marca, Atsu scored a winning goal for Hatayspor on February 5. This goal made him change his plans to leave the country, according to Fatih Ilek, the team's manager.
"He was supposed to go to France to join his family, but when he played well and scored he canceled the flight. He had a ticket for 11pm, but he canceled it. Then at 4am the earthquake occurred. It's a tragedy.»
Christian Atsu's career
The Ghanaian footballer, who played for Málaga and Chelsea, among others, had not adapted well to his new team, Hatayspor, and was planning to leave the club. But the game against Kasimpasa changed everything radically. Atsu entered the pitch in the final stretch and in the last minute of the game he scored a goal that would change his fate.
During his time at Málaga, he played twelve games in LaLiga 15-16. He scored two goals on a team coached by Javi Gracia which also included players like Kameni, Miguel Torres, Camacho, Recio, Albentosa and Amrabat.
His previous teams say goodbye
Málaga mourned the death of Atsu on social media as did Chelsea — two teams the Ghanaian-born footballer played for. Fate holds many surprises and no one could have dreamt that Christian would go from celebrating a goal that saved his team to losing his life.
"We deeply regret the death of Christian Atsu, a MálagaCF player during the 15/16 season. A very strong hug for the family, friends and colleagues from his club, Hatayspor. Rest in peace, Christian,» said the Andalusian club.
Christian Atsu's funeral
"The funeral for our footballer Christian Atsu, who lost his life under the rubble, is on his way to his hometown, Ghana. We will not forget you, Atsu. Peace be with you, beautiful person. There are no words to describe our sadness. REST IN PEACE ATSU,» said the Turkish team on its Twitter account.
Minutes before, the player's representative, Nana Sechere, explained that the Ghanaian soccer player's body had been found on February 18. «With all the pain in my heart, I have to announce to everyone that Christian Atsu's body was unfortunately recovered this morning,» Sechere wrote on social media.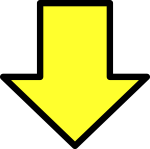 Related post