Mount Etna erupts in Italy.
Europe's most active volcano spewed lava and ash.
No injuries or damage have been reported.
Everyone has been talking about volcanoes lately — first there were warnings about Popocatépetl and on Sunday the most active volcano in all of Europe, Mount Etna, erupted.
Residents said that they heard a loud noise when Mount Etna erupted. It released lava and ash fell on surrounding cities. So far no injuries have been reported.
Mount Etna erupts
Mount Etna, Europe's most active volcano, erupted on Sunday, spewing ash over Catania, the largest city in eastern Sicily, forcing a halt to flights at that city's airport.
Italy's National Institute of Geophysics and Volcanology, or INGV, which closely monitors Etna with instrumentation on the slopes, noted that cloud cover on a rainy day made it impossible to see the eruption, which often offers a spectacular display of lava and flames.
No injuries reported
The institute said ash had fallen on Catania and at least one town on the inhabited slopes of Mount Etna. Authorities said no one was injured during Mount Etna's eruption. The Catania airport temporarily suspended operations due to ash fall.
People in the towns of Adrano and Biancavilla reported hearing loud explosions emanating from the volcano on Sunday, Italian news agency ANSA said. Several people said online that the eruption was huge.
Several more eruptions could occur in the coming days
Italy's national Civil Protection agency had said in an alert on Thursday that, in view of the increase in volcanic activity, «sudden» variations in the activity of Etna could occur, according to the AP.
This is not the first time that the volcano has erupted repeatedly in a short period of time. At the beginning of 2021, Mount Etna erupted over several weeks.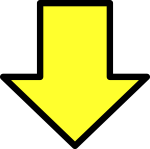 Related post