Mhoni Vidente has serious warnings for Mexico.
The astrologer talks about upcoming natural disasters.
What you need to know about Popocatépetl.
Mhoni Vidente warns about Popocatépetl. In her most recent predictions, the famous astrologer and psychic has revealed important information that we should all pay attention to. Mhoni Vidente warns of a natural phenomenon that could cause a great disaster in Mexico.
She says the Popocatépetl volcano could erupt very soon and could be the cause of a terrible natural disaster. It has been reported that this volcano has been active recently. Now the psychic has a dire warning.
Mhoni Vidente warns about Popocatépetl
After reports Popocatépetl has been showing volcanic activity, Mhoni Vidente has said that her cards are telling her it could erupt soon.
«Gentlemen, the 'Popo' will erupt. It will not take long, the earthquakes will continue in Mexico City, they are micro-seisms but it continues to tremble,» she warned. «It trembled in San Luis Potosí, which had never been seen. There was a 5.4 earthquake, which was felt even in Nuevo León,» Mhoni said on her YouTube channel.
Mhoni says earthquakes will continue in Mexico
Now, the fact that earthquakes are occurring in places where they hadn't been recorded before is worrying the Mexican people. «How scary, the epicenter is taking place in the Mayor's Offices and it feels stronger,» she said.
Later Mhoni Vidente said whether there will be a catastrophic eruption: «Popocatépetl is going to erupt in the next few days, there is no way to control it and you have to be aware, there will be a lot of ash in the next few days,» she told El Heraldo de México.
Are more earthquakes coming to Mexico?
On the other hand, Mhoni ruled out the possibility that there will be a catastrophic earthquake. However she said: "It will continue to shake, strong earthquakes are coming, and we must continue to survive everything that happens. I see houses and buildings fall down.»
According to the Associated Press, Popocatépetl is the most monitored volcano in Mexico. It has seven cameras, 12 seismographs, six stations to measure deformations on its slopes, two infrasonic sensors and seven meteorological stations send data 24/7 to a control center located 80 kilometers south of Mexico City.
Classes in Puebla will be suspended due to volcanic activity
According to infobae, in Puebla it has already been confirmed that several schools will suspend classes due to the volcanic activity that has occurred in recent days. The AP reported that Popo is heavily guarded for many reasons.
«Within a radius of 100 kilometers live 25 million people, there are hundreds of schools, hospitals, homes and five airports with constant national and international traffic. Everyone could be affected. The ash clouds deserve special attention,» explained the technician Paulino Alonso according to AP.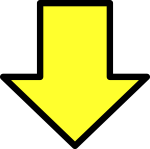 Related post