Ron DeSantis receives very bad news.
This comes as he's expected to announce he's running for president.
His poll numbers are not looking good.
Controversial Florida Governor Ron DeSantis, who recently signed one of the harshest anti-immigrant laws in the country is in trouble again. Just as he is expected to officially announce  he's running for president in the upcoming election, DeSantis gets bad news.
The Republican contender is in a bad position heading into the 2024 elections, where several experts say DeSantis does not fare well in polls against other candidates.
Ron DeSantis gets bad news about poll numbers
According to EFE, Governor DeSantis, who is expected to throw his hat in the ring this week, is not doing well in the polls.
A Redfield and Wilton Strategies poll shows that in a hypothetical face-to-face between DeSantis and the current US president, Joe Biden, the Democrat leads him by 14 percentage points (47% against 33%), according to Florida Politics.
Trump is ahead of DeSantis in the polls
When it comes to a confrontation between former President Donald Trump and Biden, the gap closes with one percentage point in favor of the current US president (44% to 43%).
This poll shows that if DeSantis were to win the Republican Party primary for 2024, only 62% of Trump supporters would vote for him in an election against Biden and as many as 14% would vote for Biden over the Florida governor.
DeSantis leads some candidates
According to the average of polls from RealClear Politics, DeSantis is at 19.4%, while former President Donald Trump is at 56.3%, that is, 36.9 points ahead of the next candidate.
Behind DeSantis are former president Mike Pence with 5.6%, former governor and former ambassador to the UN Nikki Haley (4.3%), businessman Vivek Ramaswamy (3.6%) and the senator from Carolina South Tim Scott (1.8%).
DeSantis could officially announce he's running the coming days
DeSantis is expected to file his official paperwork with the US Federal Election Commission, a step towards formally announcing his candidacy in Dunedin, Florida.
On Saturday, the governor was the main speaker at a gala dinner at a hotel in Orlando organized by the Florida Family Policy Council, a Christian-based anti-abortion organization.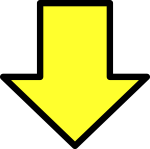 Related post