Legendary singer Tina Turner dies.
Her last photograph has been revealed.
Her death is still causing shockwaves around the world.
The unstoppable singer and entertainer, who had a successful career in the '60s and '70s with her husband Ike Turner before going solo, has passed away at 83.
According to The Associated Press, Turner died on Wednesday, May 24, at her home in Küsnacht, near Zurich, Switzerland, after an unspecified lengthy illness, according to her representative. She acquired Swiss citizenship a decade ago.
Tina Turner dies at 83
Now, shortly after her death, the last photo of Tina Turner has been revealed as thousands mourn her passing.
Tina's birth name was Anna Mae Bullock. She was born in a hospital in a segregated part of Tennessee and, after overcoming many obstacles, she spent her last years in a 260,000 square foot residence on the shores of Lake Zurich.
Tina Turner's incredible career
Physically battered, emotionally devastated and in financial ruined after her 20-year relationship with Ike Turner, Tina Turner went on to become a superstar in her own right in her 40s, at a time when most of her peers were already going downhill.
Now, her last photograph has been shown. It's of the legendary singer in the living room of her home wearing a jogging suit and standing in front of a television.
The last photo of Tina Turner is revealed
Tina Turner shared the last known photo of herself on her official Twitter account. It dates back to March 22, 2021, more than two years before she died.
Tina Turner looks tired but happy in the photo, as she stands in front of a television set playing her documentary TINA.
TINA was nominated for 3 Emmy Awards
Tina Turner is dressed in a black jogging suit and fingerless gloves with a big smile on her face. missing. She is celebrating the premiere of her HBO documentary.
"Only 5 days left! This Saturday, the documentary «TINA» will be released. I am so excited to share this movie with you – seeing the concert scenes made me relive some of the proudest moments of my life. I simply had to sing along and dance around my living room!" the singer tweeted. The film was nominated for three Primetime Emmy Awards according to The New York Post.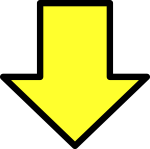 Related post