Kevin McCarty nominated for Speaker of the House.
He still faces hurdles before the final vote.
"We are going to have the ability to change America."
A few days after the midterm elections in the United States, the Republicans have a slim majority in the House and have nominated their new Speaker. Kevin McCarthy won the nomination on Tuesday.
Republican Kevin McCarthy has been nominated for speaker of the House of Representatives. This was a first step with the majority support of his colleagues, but now he faces a weeks-long fight to quell objections from the far right members of his party before a final vote in the new year.
Kevin McCarthy nominated for Speaker of the House
McCarthy is the top favorite to replace Nancy Pelosi as the next speaker when the new Congress votes on January 3. It is worth mentioning that so far nothing control of the House is not official, however, Republicans are expected to take control.
McCarthy was chosen to keep his position as the Republican leader, making him the favorite to assume the Speaker role. The official vote for House Speaker will not take place until January 3.
«We are going to have the ability to change America»
McCarthy pushed through the internal party election with a 188-31 vote, with ballots cast by lawmakers new and old, still the challenges ahead are clear. He will need the support of at least 218 legislators when he joins Congress next year.
"We are going to have the ability to change America," McCarthy said, optimistically as he entered the private meeting. He pointed to the endorsement of extreme right-wing Republicans Rep. Marjorie Taylor Greene of Georgia and Rep. Jim Jordan of Ohio as part of his «big endorsement.» Filed Under: Kevin McCarthy House of Representatives
Did he oppose the invasion of the Capitol?
McCarthy, overcame the challenge of more conservative elements in the House Republican Conference represented by representative Andy Biggs of Arizona. The final vote tally was 188-31. Previously, he had run for speaker in 2015, but had to withdraw after a major gaffe.
During the invasion of the Capitol on January 6, 2021, McCarthy apparently asked Trump to tell the rioters to leave. Days later he was seen at the Mar-a-Lago residence in Florida, making peace with Donald Trump. Filed Under: Kevin McCarthy House of Representatives
"The promised red wave turned into a loss"
Through a conference call, McCarthy's rival, Rep. Andy Biggs of Arizona, announced that he was challenging McCarthy, saying Americans want a «new direction». "The promised red wave turned into a loss," Biggs said in a statement. «McCarthy does not have the votes to become the next speaker of the House and his speakership should not be a foregone conclusion.»
Many in the Republican Party blame their losses on Donald Trump, who announced his 2024 White House run from his Mar-a-Lago club in Florida on Tuesday night. The former president endorsed hundreds of candidates, many of them far-right contenders rejected by voters. With information from the AP, BBC Y USA Today. Filed Under: Kevin McCarthy House of Representatives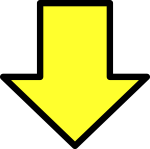 Related post