Former President Jimmy Carter is receiving hospice care at home.
He decided to spend his remaining time at home with his family.
He has been battling health problems for some time.
Former President Jimmy Carter is receiving palliative care at home, according to a statement from the The Carter Center. He had been hospitalized for a long time, according to CNN en Español and EFE.
The statement reads: "After a series of short hospital stays, former US President Jimmy Carter today decided to spend his remaining time at home with his family and receive hospice care instead of additional medical intervention. He has the full support of his family and his medical team.»
A LIFE OF HUMANITARIAN SERVICE
In the statement, the former president's family request privacy and appreciate the support they have received during this difficult time. In 2022 Jimmy Carter was awarded the Nobel Peace Prize for his lifelong humanitarian work.
Currently, the former president is 98 years old, making him the oldest ex-president. He was President of the United States from 1977 to 1981, when he was defeated by Republican Ronald Reagan.
CARTER IS SPENDING HIS LAST DAYS WITH FAMILY
The Carter Center added in the statement that the former Democratic president «has the full support» of his medical team and his family, who according to the statement «ask for privacy» at this time and appreciate the concern of his "many admirers".
Carter, born in Plains, Georgia, turned 98 on October 1 and is the longest-living former US president in the country's history. The former president had suffered several falls in recent years that limited his mobility, including one in 2019 when he fractured his pelvis.
HIS HEALTH STRUGGLES
In 2015, Carter underwent cancer treatment after a he was diagnosed with malignant melanoma which later spread to his brain. After undergoing treatment, however, the doctors indicated that, against all odds, he was cancer-free.
Carter's presidency only lasted four years, mainly due to the impact of the 1979 US hostage crisis in Iran. He has been recognized for his humanitarian work and is one of the most respected former presidents.
WHAT DID CARTER DO AFTER LEAVING THE WHITE HOUSE?
After leaving the White House, Carter continued to be a progressive influence, despite the fact that most conservatives have continued to criticize him. His humanitarian achievements remain for posterity and he continued to work until well into his nineties.
Through The Carter Center, since 1982, he has promoted advances in election observation, human rights and public health throughout the world. The former president has also written about twenty books since and taught catechism at his church in Plains.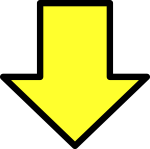 Related post