If you are a US citizen and want to bring your fiancé to live in the US legally, we will tell you everything about the process! This is a chance to formalize the legal status of your partner and knowing the requirements for bringing your fiancé to the US before you are married is important.
The requirements for bringing your fiancé to the United States are described on the Citizenship and Immigration Service website. There may be variations depending on your specific case, but these are the most common requirements and steps for this process.
Requirements
The United States Citizenship and Immigration Service (USCIS) says that in order to petition for a fiancé, it is necessary to present evidence that you are a United States citizen and you intend to marry within a period of no more than 90 days from the fiancé's entry into the country.
Another basic requirement is that both the citizen who makes the request and the fiancé who is to going to enter the United States are legally fit to marry and have met in person at least once within a period that is less than two years.
Visa petition and application for your partner
The US citizen who wishes to petition his or her fiancé before the Citizenship and Immigration Service will need to fill out an I-129F form and send the required documentation, in case the authorities consider it necessary to verify the relationship between both people.
If the petition is acceptable, the USCIS will send the form to the National Visa Center which will send the necessary information to the State Department so that the fiancé in question can begin the process of requesting a K-1 visa at the Embassy or Nearest US Consulate.
Inspection at a port of entry
At the request of a fiancé, the US State Department will issue a K-1 visa. This will allow the holder to enter the country through any port of entry, as long as the K-1 visa is valid.
A relevant fact about the fiancé petition and the K-1 visa is that, even with it, the immigration authorities could deny entry since the Customs and Border Protection authorities are the ones in charge of making the final decision regarding who enters the country and who is denied.
Marriage and requirements to bring your fiancé to the US
To obtain the K-1 visa, it is necessary to demonstrate that you have concrete plans to marry within a period of no more than 90 days. If this happens, your spouse can start the process to obtain a legal permanent residence card with form I-485.
If, on the other hand, the marriage does not take place, after the 90-day period the visa will expire and the term cannot be extended, so your fiancé will have to leave the country immediately so as not to affect any future attempt to visit or legally reside in the United States.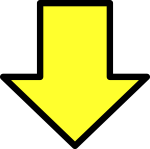 Related post