Learn about Cynthia Rodríguez's IVF journey.
She had fertility issues.
What is in vitro fertilization?
Singer Carlos Rivera and actress Cynthia Rodríguez had their son through in vitro fertilization.
The singer and host also explained the reason why she used IVF to get pregnant.
She said that they had chose to have their child using this method.
Little León was born a few weeks ago and both posted about it on social media.
In vitro fertilization (IVF)
In vitro fertilization has revolutionized the way many couples can achieve their cherished dream of becoming parents.
Through years of research and development, four fundamental keys have been identified.
In vitro fertilization (IVF) is when a woman's egg and a man's sperm are combined in a petri dish.
'In vitro' means outside the body and 'fertilization' refers to the sperm entering the egg.
How the procedure works
The technology behind in vitro fertilization has advanced significantly in recent years.
From controlled ovarian stimulation to the selection of high-quality embryos, technological advances have optimized the process.
Medical teams can closely monitor the development of embryos in a laboratory setting.
Selection of embryos with PGT-A
One of the most exciting insights into IVF is the use of preimplantation genetic testing (PGT-A).
This technique allows for the genetic evaluation of embryos prior to transfer, which increases the chances of successful implantation.
By analyzing the genetic makeup of embryos, specialists can detect chromosomal abnormalities.
They can also detect genetic abnormalities, reducing the risk of miscarriages and genetic disorders.
The importance of comprehensive emotional support
The IVF process can be emotionally challenging for couples.
Therefore, comprehensive emotional and psychological support plays a critical role in the whole process.
Clinics and assisted reproductive specialists provide guidance and resources to help couples cope with this journey
Support groups, individualized counseling and education about the process contribute to a better emotional balance.
Cynthia Rodríguez talks about in vitro fertilization

Cynthia Rodríguez explained in an interview with Ventaneando that she underwent this procedure.
Both she and her husband decided to conceive their first child with the help of IVF.
«What I did was freeze eggs because we already had the plan but things started to happen and it was postponed,» she said.
«Then the doctor told me, 'We can try it naturally or with the eggs,'» she continued.
Why did Cynthia choose IVF?
«But in the end the eggs, if we do a treatment, it's as if I had gotten pregnant at that age,» revealed the actress.
«You know that the women's eggs decrease in quality every year,» explained the 39-year-old singer.
Later, she added more details about their decision.
«It was last year we said, 'We do the treatment with the eggs we have,' and it worked on the first try.
Carlos was involved throughout the process
«Carlos was involved from day one in the entire process. In pampering me, in giving me a lot of love,» she said.
«He has not missed a single ultrasound, a single appointment with the gynecologist,» she said.
Carlos and Cynthia welcomed their little León on August 4th.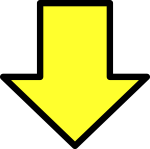 Related post