We all seem to think of ourselves as experts when it comes to knowing the best parenting books for
children
. Once you finish reading
What to Expect When You're Expecting,
 depending on what issues you face as a parent, there are an assortment of conflicting ideologies all published as the «best books for parents.»
The good news is, we've done a bit of research for you and found the top ten parenting books on the market today. We are not saying that all these are required reading for all parents, because each situation and each child is different, but, if you are faced with one of the topics that we expose below, we found books that could help you solve your parenting problems. Be inspired by the words of Frederick Douglass: «It is easier to build strong sons than to repair broken men.»
1. Healthy Sleep Habits, Healthy Child by Marc Weissbluth, MD
Healthy Sleep Habits, Healthy Child is one of the most recommended support books for parents with children who do not sleep well. It explains the learning stages of sleep and how to support your child in this growth phase. It also offers solutions to accommodate different styles and schedules, and many readers appreciate the malleability of the methods.
2. The Autism Mom's Survival Guide (for Dads too!) by Susan Senator is an excellent book for parents
If your child has recently been diagnosed with autism, Autism Mom's Survival Guide (for Dads too!) could be what you are looking for. From keeping your relationship intact to searching for new treatments, you'll gain insight and empathy from an author who has been there and has a lot to share.
3. The Happiest Baby on the Block by Dr. Harvey Karp helps Parents in the fourth trimester
Dr. Harvey Karp has made books, videos, and support systems to help parents navigate what he calls the "fourth trimester" of your baby's life. His methods are gentle and are based on the physiological and psychological development of newborns and we have experienced the five S's described by him.
4. Raising a Gifted Child: A Parenting Success Handbook by Carol Fertig
It is a very common misconception that «gifted» means «good.» Raising a gifted kid can be one of the most difficult situations a parent could face. From discipline to development, there are many things that are not typical when a child identifies as gifted. Raising a Gifted Child gives parents support and ideas as well as compassion for those most in need.
5. Asperkids: An Insider's Guide to Loving, Understanding, and Teaching Children with Asperger's Syndrome by Jennifer Cook O'Toole
Asperger's syndrome is on the rise, and parents often struggle to solve the problems with their children. Asperkids was named one of the top 12 books to read if your child is diagnosed with Asperger by Autism Asperger Digest. It also has amazing reviews on Amazon!
6. Parenting with Love and Logic by W. Foster Cline, MD & Jim Fay
This book has been around for a long time and, in general, parents seem to love the results when its methods are incorporated. Focused on natural consequences and attachment to parents, Parenting with Love and Logic provides some tools for thinking about discipline and learning at home.
7. The 5 Love Languages ​​of Children by Gary D. Chapman & Ross Campbell is great for parents
The author of The 5 Love Languages ​​of Children published this book in 2012 and since then it has received rave reviews. You will find keys to communicate with your children, as well as ideas to transmit your love, promote trust and security in your relationship.
8. Mind in the Making: The Seven Essential Life Skills Every Child Needs by Ellen Galinsky
Mind in the Making teaches parents how to support their child in the development of what the author has identified as the seven essential life skills.
9. No Regrets Parenting: Turning Long Days and Short Years into Cherished Moments with Your Kids by Harley A. Rotbart, MD
By nature, raising children fills us with regrets, doesn't it? Every day, we try to do as little harm as possible to our children. Having said that, Parenting Without Regrets is a quick read about being present and making every moment important.
10. The Best Homemade Kids' Lunches on the Planet: Make Lunches Your Kids Will Love with More Than 200 Deliciously Nutritious Meal Ideas by Laura Fuentes
Do you love to eat healthy at home but don't know what is being served at school to your children these days? With this book you will get a lot of ideas, tips and tricks to support you in the creation of healthy habits for your children.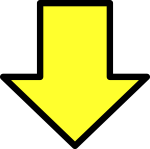 Related post