A Venezuelan influencer said she had sex with Cristiano Ronaldo.
Georgilaya said she took a picture with him and he asked her back to his room.
Cristiano Ronaldo denies it.
Cristiano Ronaldo denies having been intimate with a Venezuelan influencer. Georgilaya claimed she had sex with the soccer player in March of last year. However, Ronaldo has spoken out to deny her claims.
The Venezuelan influencer says that she is not looking for fame or money, but only wants to come clean because she has been tormented with guilt after being unfaithful to her partner. She says that everything was consensual, although Ronaldo's power could have influenced her.
Venezuelan influencer Georgilaya claims to have been intimate with Cristiano Ronaldo
A Venezuelan influencer named Georgilaya says she had a tryst with Portuguese soccer player Cristiano Ronaldo. Georgilaya says the incident occurred last March when she met the Portugal team before the World Cup in Qatar.
Georgilaya said she had posed with several players from the soccer team, including Cristiano Ronaldo, with whom she has a couple of photos on her Instagram account. However, she says that after they took the photographs, he sent her a message inviting her to his room.
Georgilaya explains how the alleged encounter occurred
The influencer shared through her Instagram stories what happened during her alleged encounter with Cristiano Ronaldo. "When I read the message, I thought if I went there, we would just talk, get to know each other better, maybe I could get some more photos."
"I didn't think that, in that situation, there would be sex. The fact is that it happened.» Georgilaya said that she did not think he was expecting to have sex with Ronaldo but she agreed to do it. «It was consented to on my part, but despite that I felt manipulated, by the fame and power of Cristiano Ronaldo.»
It would be considered cheating
It is well known that Cristiano Ronaldo has been in a relationship with Georgina Rodriguez, the mother of his children, since 2016, so this alleged incident would mean the footballer was unfaithful. However, the influencer said that the meeting tormented her because she was also in a committed relationship.
It turns out that Georgilaya, despite the fact she usually shares selfies, has shared a few photos where she appears with a man. This makes us believe that he's her partner.
Cristiano Ronaldo denies having been intimate with the Venezuelan influencer
Cristiano Ronaldo has responded to Georgilaya's claims. A spokesperson for the soccer player gave his statement denying anything happened between them.
«This is completely false and defamatory,» said the spokesman regarding Georgilaya's claims. The Venezuelan said that the incident occurred in room 312 where she agreed to have sex with the soccer player, and then felt «used».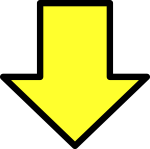 Related post