What you should know if your baby cries too much.
When is time to see the pediatrician?
Signs that there may be a health problem.
Every mother will do anything to make sure their children are safe and healthy. There are times when, no matter how strong your maternal instinct is, you can miss signs. This is especially true for new moms.
Most of the time your baby's crying is quite normal and many moms can immediately identify if he or she is crying because of hunger, a dirty diaper, excessive heat, dehydration, sleep, tummy ache… But there are some occasions when your baby may cry for other reasons.
Does your baby cry too much?
If your baby's crying lasts for more than three hours a day it could be a possible health problem. Here are some signs that you should consult your pediatrician, since it can reach be a warning of some infection or other problem.
Many new parents are concerned when their baby bursts into tears for long periods of time. It's especially worrying when nothing seems to relieve the baby's discomfort. Filed Under: Baby cries too much
Some crying is normal
Despite the fact that the concern is totally valid, certain factors must be taken into account before going to the pediatrician. As we mentioned earlier, infants cry for a number of reasons: if they are hungry, thirsty, tired or have discomfort, according to El Heraldo de México.
Although listening to a baby cry too much may seem overwhelming to moms, it must be taken into account that health may be involved. Even specialized sites such as Medline Plus emphasize that «crying is an important way of communicating for children.» Filed Under: Baby cries too much
"It can be a sign of something that needs treatment"
What every mom should keep in mind if her baby cries too much is that the average time a baby cries is one to three hours a day, according to experts. It should be noted that although crying is inevitable in young children, when it goes on for too many hours a day «it can be a sign of something that needs treatment.»
To make sure that your baby is fine, change their diaper, place them in an environment that is neither too cold nor too hot, feed them or spend time with them, and check the seams and clothing labels to see if they are irritating your baby skin or if their hair got caught in something. Filed Under: Baby cries too much
When to see the pediatrician
If your baby cries too much there are some very important factors that you must take into account. A baby can cry too much because of illness, so when taking them to the pediatrician (although it can also be done at home) their temperature will be taken to see if they have a fever and to rule out an infection.
Crying can also be caused by: Excessive gas and intestinal spasms, irritability, fatigue, decreased appetite, vomit, fever, medications, muscle contractions and spasms, sleeping problems, swelling, redness, moisture, rashes, cold fingers, difficulty breathing. Filed Under: Baby cries too much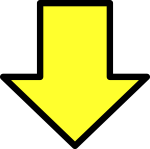 Related post