The importance of learning life skills for teens beyond the classroom can't be underestimated. Proper preparation for college, working, travelling or volunteering, can reap great rewards for high-school kids during those first lean years out of the house. Beyond knowing how to succeed in high school, building good habits and work ethics during the last four years of their pre-college education is a great way to make the most out of their time, as is self-knowledge, and the pursuit of hobbies.
In the future, when your child is applying to college or jobs, all that prior real-life experience will make them stand out from the rest. Famed columnist Doug Larson once mused, "The trouble with learning from experience is that you never graduate." Like the saying that you can never be too rich or too thin, you can also never have enough experience under your belt to soften those bumps in the road. Here are 12 tips for success in high school and life skills for teens to start learning how to cope and get ahead in the big world before graduating. Because you don't want them judging the world by the ten block radius around their house.
1. People skills
Though your child may be a genius, without proper social skills and basic etiquette, her book smarts will get her nowhere. Knowing how to greet, bid farewell, say thank you, please, and show respect to authority figures will get her everywhere.
2. Money management
Money management is one of the most crucial life skills for teens. Whether you plan on supporting your child financially or expect them to get a job to pay for their expenses after high school, they'll need to know how to number crunch, manage a bank account, use a credit card and start building a healthy credit history.
3. Keeping house
Household tasks like laundry, dishes, sweeping, taking care of pets, taking out garbage, and tidying up, are all part of being a responsible adult. These simple skills will mean a great deal in the grown-up world.
4. Feeding themselves
Cooking basic things is as important as knowing how to select cafeteria offerings in a balanced way. We are what we eat and if you teach your child how to prepare basic nutritious meals or choose healthy choices on a menu, they'll be self-sufficient and full of energy.
5. Get a job
Whether it's a summer job waitressing or teaching English — part-time or otherwise — there is nothing as valuable as knowing what it is to work for money. Instilling a healthy work ethic in your child early will pave the way for a productive, fulfilling and prosperous future.
6. Volunteering
One of the key life skills for teens is appreciating community service. The experience of working for a cause, and not for money, will mold teens into conscious and generous human beings. It will teach them the joy of giving and allow them the inner satisfaction of a selfless deed.
7. Travelling
Whether jetting across the country or overseas, allowing children to travel on their own, in a program, or with friends, is an ideal way for them to learn many life skills in a condensed period of time. Travel expands your mind and teaches teens how to succeed in high school and in life.
8. Public speaking
Getting up in front of people to speak or perform will do wonders for your child's self-confidence and prepare them to handle an audience of strangers. Especially in this day and age of hiding behind our tech gadgets, encourage them to join the debate group, drama class, dance class, etc., to get them out there.
9. Time Management
Life after high school is a lot less structured, so knowing how to manage time as a college student with a flexible schedule is an ultra-valuable skill. For starters, teach them how to prioritize, make to-do lists, and avoid over-scheduling or wasting time.
10. Tap their resources
While they are still in high school, encourage your child to take summer college-prep classes in subjects that interest them and talk as much to their guidance counselors, teachers, coaches as possible. Informational interviews with experts in a field that interests them or seminars on photography (if they love taking photos) are ideal ways to broaden their horizons.
11. Take advantage of social media
Learning how to promote themselves through social media is one of the most valuable life skills for teens and a good way to network early on — but always keep it clean! Teach them about how they will be perceived by the wider audience out there.
12. Develop focus and concentration
Short attention spans are the result of too much stimuli coming at us from everywhere these days. Teach your child how to shut off the world in a library or at her desk in order to set a goal, focus, tackle it, and accomplish it. Mastering concentration, like a Samurai, is the key to success.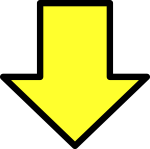 Related post