Brazilian soap actor Jefferson Machado was found dead.
He had been missing for five months.
His body was buried outside a rental property.
Brazilian actor Jefferson Machado is found dead: Heartbreaking news in the world of international entertainment has been confirmed today. Authorities have found Brazilian actor Jefferson Machado — known for starring in various soap operas — dead. He was reported missing five months ago.
Authorities were not the first to make the news public. According to reports, a friend of the actor confirmed the tragic news.
Missing actor Jefferson Machado found dead
According to The New York Post, a friend of Brazilian actor Jefferson Machado confirmed his death on Instagram: «It is with great regret that we inform you that Jeff was found dead on 05/22/2023,» he wrote in a post.
Police reported that Machado's body was found inside a trunk outside a residence in Rio de Janeiro, Brazil. He was found with his hands tied behind his back.
He was buried in a trunk
The Brazilian police confirmed the shocking details. Jefferson Machado, 44, was buried six feet under ground inside a wooden trunk in the backyard of a home in Rio de Janeiro.
According to the New York Post, the family's lawyer, Jairo Magalhães stated: «His arms were tied behind his head and he was buried in a trunk that is very similar to the ones in his own house.»
How did the actor die?
Police reported that investigators found a mark on his neck which could indicate that he was possibly strangled. The Daily Mail reported that it took nine people to exhume the trunk.
Police are currently investigating the former tenant who rented the house where Jefferson was found dead. The last person who entered the house was seen a month ago and the authorities are looking for them.
When was he last seen alive?
The last time Jefferson was seen alive was in Campo Grande. He was reported missing five months ago. Allegedly Machado's family was receiving messages from someone who may have impersonated the actor.
A friend of the family wrote on the actor's Instagram account. «Jefferson was coldly and brutally murdered by people who were envious, evil and, of course, unscrupulous.»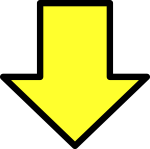 Related post