Ron DeSantis' harsh laws are negatively affecting Florida farmers.
Immigrants aren't showing up to work.
What happens to the crops?
Florida's new immigration law will go into effect on July 1. It requires businesses with 25 or more employees to verify the immigration status of their workers. Many say Ron DeSantis is hurting Florida farmers with his harsh policies.
Supporters of the law argue that it is necessary to combat what they perceive to be a problem with undocumented immigration. They also say that it will open up jobs for people who are in the country legally.
Video shows crops going to waste in Florida
But opponents worry that labor shortages in agriculture, construction and hospitality will increase. «Florida is going to be without a huge workforce, and that's really going to hurt the state,» said Yesica Ramirez of the Florida Farmers Association.
«Florida has an unemployment rate of less than 3% right now. In fact, we are experiencing a major labor shortage," said Felipe Sousa Lazaballet, executive director of Hope Community Center.
Workers aren't showing up
Beginning in May, various videos went viral where you can see construction sites, fast food restaurants, and other places missing many workers.
In one of these videos, the man who is recording it mentions that close to five hundred people worked at his farm and that after this bill was passed, there are only a couple of American workers left.
People are afraid to show up to work
«That's hundreds of acres of crops gone bad,» a worker says in a TikTok video. «That's hundreds of acres of farmland gone bad, why did that bastard just sign Florida's f**king law?»
He shows how some crops are already in poor condition. He added that workers are afraid to show up because of the new law even though it hasn't gone into affect yet.
What will happen now?
It is expected that if this law is signed, the state of Florida will suffer from the lack of labor in jobs that were commonly held by immigrants. Many people have shared their discontent.
"Honest people who just want to get ahead and work and they do this to them, good for them that they go to other states." "That is what they want to provoke. Famine, food shortages."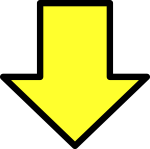 Related post