April 2 is Hans Christian Andersen's birthday and is observed as International Children's Book Day. On this day, Andersen's life and work are celebrated around the world. Andersen's
stories
laid the groundwork for other children's classics such as
Wind in the Willows
by Kenneth Grahame and
Winnie the Pooh
by A.A. Milne.
In the English-speaking world, his fairy tales remain immensely popular and are widely read. The Emperor's New Clothes and The Ugly Duckling have both become household stories, book in hand or not.Let's learn a little more about this author who gave us magic in words, prose, and phrases.
The Eternals by Hans Christian Andersen
We know Andersen's tales almost by heart as they have accompanied most of us throughout our childhood and are today the guardians of our own children's dreams. Some of his most popular fairy tales include: The Little Mermaid, The Princess and the Pea, The Little Match Girl, The Snow Queen, Thumbelina, The Wild Swans, and The Steadfast Tin Soldier.
Let's learn a little more about this great writer who gave us magic in words on his birthday. I invite you to immerse yourself and learn together with your children from this series of unknown facts about his life.
1. Its literature
Hans Christian Andersen (Odense, Denmark, April 2, 1805—August 4, 1875) was an author and poet particularly known for his children's fairy tale stories. Andersen was the first Danish author to emerge from poverty and be recognized during his lifetime. He was acclaimed for having delighted children worldwide, receiving honors from royalty.
2. Hans Christian Andersen thad writing problems
Despite the fact that Hans and Christian are traditional Danish names, combining two names is rare in Dutch. Andersen was different from the very beginning as he was born with dyslexia and, although he learned to read, he could never spell properly, and his handwritten texts were riddled with mistakes.
As a result, his writing style remained close to the spoken language and still sounds fresh today. His publishers corrected his errors but left the style untouched.
3. His father read to him
It was Andersen's father himself who introduced a young Andersen to literature, reading Arabian Nights to him. At first, Andersen was not very proud of his fairy tale writing and he even considered giving them up at one point. Later, he believed that fairy tales would somehow become a "universal poetry" of sorts and he continued to write in the genre. His poetry and stories have been translated into more than 150 languages. They have inspired motion pictures, plays, ballets, and animated films.
4. Not everything was a happy ending with Hans Christian Anderson
Contrary to the popular Disney and Pixar movie versions, Andersen's stories usually came to unfortunate conclusions that would today horrify our little ones to know. The Little Mermaid committed suicide, the Little Match Girl froze to death and the Steadfast Tin Soldier melted, to name a few sad fates!
5. Will
In Andersen's famous last will and testament, the bachelor writer bequeathed the largest sum of money to Edvard Collin, business adviser and partner in a lifelong, complicated friendship. He donated his rare books and manuscripts, including proof editions of Charles Dickens' works, to the Danish Royal Library, and he turned in letters received throughout his life from world celebrities for publication.
The post 5 Little-Known Facts About Hans Christian Andersen appeared first on Hispanic World.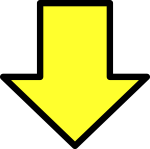 Related post