Celebrate Women's Month with five children's books that share the stories of five incredible Latina women who have left their mark on the world. Happy reading!
My Name is Celia/Me llamo Celia: The Life of Celia Cruz/La Vida de Celia Cruz Written by Monica Brown • Illustrated by Raphael Lopez • Cooper Square Publishing Llc.
This bold and vibrant book features gorgeous illustrations that convey the talent and achievements associated with the singer, Celia Cruz, a role model and icon to learn about during women's history month.
We love how the story is told in the first person and uses dramatic and rhythmic words to bring her story to life. Children will learn about the strong influence of her family and her native Cuba, had on Cruz's creativity and life as a singer. The book comes with complete text in both English and Spanish. For children ages 4 and up.
A Library for Juana: The World of Sor Juana Ines Written by Pat Mora • Illustrated by Beatriz Vidal • Knopf Books for Young Readers
This is a touching story of one of Mexico's most brilliant writers, Sor Juana Inez de la Cruz. Juana was a child who loved to learn, read, and write. From a very young age she was making up stories, plays, songs, and even began writing poetry. Pat Mora beautifully describes Juana's life starting when she was a little girl and ending with her death. Vidal's illustrations are a soft and colorful addition that enriches the story. Written in English with embedded Spanish words. For children ages 5 and up.
Sonia Sotomayor: A Judge Grows in the Bronx / La Juez Que Creció en el Bronx Written by Jonah Winter • Illustrated by Edel Rodriguez • Atheneum
Winter creates a beautiful tribute to the life of Supreme Court Justice, Sonia Sotomayor. The story shares the challenges that Sotomayor faced growing up, including her childhood diabetes, poverty, and her father's death. But Winter reveals that Sotomayor's determination and hard-working spirit combined with the love of her family made it possible for her to succeed and grow up to be one of the most influential Latinas in the United States. This book is bilingual, and is best suited for children ages 4 and up.
My Name is Gabriela/Me Llamo Gabriela (Bilingual): The Life of Gabriela Mistral/La Vida de Gabriela Mistral Written by Monica Brown • Illustrated by John Parra • Cooper Square Publishing Llc.
My Name is Gabriela describes the life of the Chilean-born poet who began teaching at the young age of 15, and who subsequently traveled all over the world in an effort to improve schools. Noted for the many contributions she made to the education system of Latin America, Mistral became the first Latin American writer to receive the Nobel Prize for Literature. Brown does a great job of writing the story in a way that young children are able to relate to the young and imaginative Gabriela. This book is perfect for inspiring children to use their imaginations and encouraging them to learn to read and write. This book comes with full text in English and Spanish. For children ages 4 and up.
Frida Written by Jonah Winter • Illustrated by Ana Juan • Arthur A. Levine Books
It's hard to write a good children's book about the colorful and sometimes tragic life of Frida Kahlo, but once again, Jonah Winter does an amazing job. After all, when we think about women's history month, we can't forget about Frida. He presents Kahlo's life to young children in such a way that they can see how Frida used her art to take the painful moments and turn them into something beautiful. Juan's incredible illustrations are a burst of color, reflecting the vitality and cultural images most commonly associated with Mexico. The link above is to the book that is in English only, but Frida is also available in Spanish. It is most suitable for children ages 4 and up.
The post 5 children's books to celebrate women's month appeared first on Hispanic World.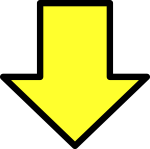 Related post