When it comes to teaching tolerance to your kids, parents need all the help they can get. It can be difficult to discuss tough topics, and you want to teach them how to be a caring, compassionate person, without exposing them to some of the harsh realities of the world. When you're having trouble finding the right words to use, you should turn to a great children's book and let the pros do the talking.
Aside from encouraging a love of reading, reading with your children is an important way to teach crucial developmental skills. According to a recent article in the NY Times, "reading, as well as talking and singing, is viewed as important in increasing the number of words that children hear in the earliest years of their lives."
Reading a book to a child is an incredibly good thing
Beyond that, research supports that "an important part of brain development occurs within the first three years of a child's life, and that reading to children enhances vocabulary and other important communication skills."
Another perk of reading to your children is that you can teach them important lessons about relating to other people and accepting others, and you can do it in terms they might understand. Here are 8 awesome kids' books on teaching tolerance, acceptance, inclusion and compassion.
1. The Day the Crayons Came Home, by Drew Daywalt and Oliver Jeffers
A hysterical book (the sequel to The Day the Crayons Quit) about the crayons that have been tossed aside and forgotten over the years, and how a little boy made them all feel appreciated and welcome to come back home. It's funny, it's cute, it's fun to read and beautiful to look at. And above all, it teaches kids to appreciate what they have and how to make all crayons of all colors feel like they count.
2. The Story of Ferdinand, by Munro Leaf
This classic tale of a bull that loves to sit and smell flowers (and hates to fight) is a classic for a reason. The lesson is simple: be true to who you are and others will accept and love you no matter what, even if you're different.
3. Can I Play Too?, by Mo Willems
As an accomplished cartoonist, Willems has a way with words and pictures. This book is a part of the famous Piggie and Gerald series, and shows how two best friends, a pig and an elephant, welcome a new friend who is different from them into their group so they can all play together, even though they have very different abilities.
4. The Sandwich Swap, by Queen Rania of Jordan Al Abdulla
This book about two best friends with very different lunches teaches kids that friendship is stronger than difference, and that tolerance and acceptance are key ingredients to any loving relationship between best friends.
5. The Cow that Went Oink, by Bernard Most
A cow that oinks? If it sounds funny, it is in this hilarious book about a cow that won't moo. While the other cows make fun of the barnyard animal because he is different, when he meets a pig that can moo, they learn that it's OK to be different and that it's important to accept others no matter what.
The post Literary Love: 5 Amazing Children's Books About Teaching Tolerance appeared first on Mundo Hispánico.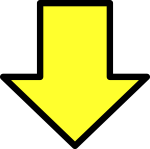 Related post