Is Taylor Swift the most successful artist of all time? 

Find out what this young star has achieved during her incredible career. 

Here are five records that Taylor Swift has broken.
Five records that Taylor Swift has broken! The singer, one of the most successful in the world, surprised the entire world by announcing dates for the Eras Tour, which will take her around the globe into 2024.
Since she began her professional career in 2005, Taylor Alison Swift has achieved unbelievable success. Currently, she is the highest paid artist in the world, and in 2022 alone, she amassed a fortune of more than $90 million. Here are five records Taylor Swift has broken!
5. Taylor Swift was the youngest artist to write and perform a hit country song
Although today she is known as a pop singer, Taylor Swift began her career in country music. When she was just 17 years old, Swift wrote Our Song which was met with great success among country fans, especially younger listeners.
This song peaked at #16 on Billboard's Hot 100 chart, making it Swift's third consecutive top 40 single.
4. She was the youngest artist to win the Grammy for Album of the Year
Taylor Swift has won a total of 12 Grammy Awards, but her first award came at the age of 20. Back then, she was shaping up to find her niche in country music, which she described as her «home» during a press conference.
This award was one of the most important in Swift's career, which was beginning to branch out into other genres. This record was broken a few years ago by singer Billie Eilish, who won the Grammy in the same category at the age of 18.
3. She is the top winner of the American Music Awards
In addition to being the youngest artist to win a Grammy for Album of the Year, Swift accomplished a seemingly impossible feat — to the surprise of many, she won more American Music Awards than singer Michael Jackson.
In life, Jackson won a total of 26 American Music Awards, followed by Whitney Houston, who accumulated a total of 22 awards. In 2019 Swift was recognized with the Artist of the Decade award.
2. Records that Taylor Swift has broken: She performed in front of the largest number of people
The Eras Tour was one of the most anticipated by Swifties around the world who are willing to pay thousands of dollars for a ticket to attend some of the largest venues in the world. In fact, Taylor Swift recently broke a venue attendance record!
This occurred at the Nissan Stadium in Nashville, with more than 70,000 attendees. And not only that, the city's international airport also reported record arrivals, with more than 180,000 travelers visiting the city to attend Taylor Swift concerts.
1. The longest applause
Another of Taylor Swift's records is the amount of applause that she has received during her Eras Tour, since in each venue that he has visited the attendees have tried to break applause records.
It happened in Atlanta, Georgia while Swift sang Champagne Problems while playing the piano, although this feat could soon be surpassed in her visits to countries in Latin America and Europe.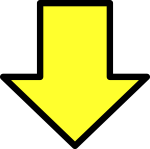 Related post