Learn how to prepare the most refreshing summer drinks! For some, summer is the best season of the year. School breaks and warmer temperatures favor days of relaxation at home, which is the perfect occasion to prepare refreshing drinks for all tastes.
Virtually all delicious summer drinks contain a mixture of fruits, which are nutritious and help us survive the scorching heat. Take note and start preparing these incredible concoctions!
3. Lemonade with Strawberries
To prepare this refreshing drink you need: crushed strawberries, 1½ cups of freshly squeezed natural lemon juice, sugar, water and ice. The amounts depend on the number of servings you want and the consistency you prefer.
Best of all, you can adapt it to all tastes, eliminating some ingredients or adding others. If you like, you can add raspberry or blueberry for an even more refreshing taste or swap out the granulated sugar with an artificial sweetener.
2. Watermelon Slushy
Watermelon is one of the most refreshing summer fruits. In addition to being abundant, it is hydrating and nourishing. Watermelon contains magnesium and potassium, which help replenish energy and prevent dehydration after a day of outdoor activities in the summer sun.
To make this slushy, you need about 8 cups of chopped ripe watermelon, lemon juice, and sugar. Some people blend the watermelon with a small amount of water but, if you want a more refreshing twist, you can add lemon juice, sugar, and a few mint leaves.
1. Mango Iced Tea
Do you want to prepare the most refreshing summer drink? Always opt for ripe seasonal fruits, such as mango, whose flavor is capable of conquering the most demanding palates. One of mango's advantages, in addition to its nutrients, is its versatility. In this case, preparing a Mango Iced Tea will take just a few minutes.
You need approximately one cup of sugar or artificial sweetener to taste, two ripe mangoes, peeled and diced, ten green or black tea bags, and six cups of water. If you want a thicker consistency, you can add ice to taste. No matter how you prepare it, this beverage will most likely become your favorite!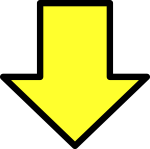 Related post