Carlos Lugo was reported missing in Houston, Texas.
He was later found dead in a vacant lot.
The young man's family said he disappeared on January 23.
Carlos Lugo, 14, was reported missing in Houston, Texas on January 23. He was later found shot to death and in a state of decomposition. The case of the disappearance and death of the young Carlos Lugo is a true enigma for the authorities who, at the time of writing this story, have no clues in the brutal murder.
On Monday, January 23, 2023, Carlos Lugo's family reported the boy's disappearance. According to the case report, consulted by MundoNOW, the teen was last seen by loved ones walking down the street in front of 2000 Tidwell Road.
Carlos Lugo's murder is a true mystery for the police
The details of Carlos Lugo's disappearance were not revealed by the authorities so, at the moment, it is not known where the boy was going or where he came from. The area in which Carlos Lugo disappeared is a populous Hispanic neighborhood of the Houston's Northside.
Detectives from the Houston Police Department (HPD) began the investigation after his disappearance was reported. The officers began to investigate the family and the boy's personal life to look for clues in the mysterious case.
Boy shot to death found in vacant lot
Carlos Lugo's family was turned upside down on Saturday, February 4, 2023, when a person called the HPD emergency number to report that he had seen what looked like a dead body.
Several HPD officers went to a large meadow at 2000 Firnat Street, a cul-de-sac in north Houston, where they found the body of a person shot to death in the undergrowth and brush. Officers said the body was already in a state of decomposition.
Forensic science identified Carlos Lugo
At that time there was nothing to link the decomposed body in the Firnat Street meadow to the disappearance of Carlos Lugo. The unidentified body was taken to the medical examiners for an autopsy.
The experts of Harris County Institute of Forensic Sciences (IFS) alerted detectives from the HPD Homicide Division on Monday, February 6, 2023, that the body found in the meadow was that of Carlos Lugo. The missing persons investigation turned into a murder case.
Homicide detectives ask for the help from the community
Carlos Lugo's case is an enigma for the authorities. Forensic ballistics experts are investigating the bullet that killed the boy to see if it's related to other crimes in Texas. Videos on security cameras in the area of ​​the disappearance are also being reviewed.
The HPD Homicide Division needs the help of the Hispanic community to solve the brutal murder of Carlos Lugo and they ask that anyone who has reliable information about the case please contact their office at 713.308.3600 or the non-profit organization Houston Crime Stoppers at 713.222.8477.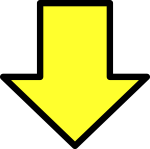 Related post