The internet goes crazy over Jill Biden, Douglas Emhoff kiss.
The First Lady kissed the Second Gentleman.
It all happened before the State of the Union address.
Jill Biden is in the eye of the hurricane after starring in an unexpected moment with the husband of Vice President Kamala Harris. They were caught sharing a kiss on the lips before the State of the Union address.
On Tuesday, February 7 Biden give his State of the Union where he sought to erase doubts about his performance as president. Polls show that Biden had low approval ratings heading into the annual speech.
The first lady was caught in an awkward moment at the SOTU address
The US president left no doubt that he believes he has work to do, with the full support of his wife Dr. Jill Biden. However, no one expected the first lady to come under fire for what she did with Kamala Harris' husband.
A very short time after the State of the Union speech began, Jill Biden was caught kissing the vice president's husband on the lips, a moment that caused an uproar on the internet, raising doubts about the close relationship between the First Lady and Second Gentleman Douglas Emhoff.
Jill Biden caught kissing Kamala Harris' husband
According to The Sun, Jill Biden was received with a standing ovation at the House Chambers where she wore a purple-toned satin ensemble. Apart from her eye-catching dress, she had people talking for another reason.
Jill Biden and Second Gentleman Douglas Emhoff caused a stir online after they shared a brief kiss on the lips. The moment, which occurred shortly before Biden took the podium to start his State of the Union address, went viral. Filed Under: Jill Biden kissing Douglas Emhoff
Jill Biden and Douglas Emhoff's kiss causes a stir on social media
In the video circulating on Twitter, Jill Biden greets several of the attendees and that is when Second Gentleman, Douglas Emhoff, extends his hand and the two kiss while the people present applaud.
"Why did Jill Biden and Kamala's husband just kiss on the lips?" "I didn't see it coming." "What the hell?" "Well, Kamala slept with a married man, so this is KARMA." "That was very embarrassing." "Yuck!!" "It was only a kiss," commented some Twitter users.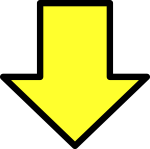 Related post