Sergio Ramos retires from football.
He played around 180 matches with the Spanish National team.
He shares a surprising post about his retirement.
Sergio Ramos retires. Recently, Sergio Ramos announced his retirement from international soccer. This apparently came after he was told that he is not included in the future plans of the Spanish team's new coach, Luis de la Fuente. The 36-year-old Paris Saint-Germain defender has now come to the end of his era as the country's most capped player.
Sergio Ramos played approximately 180 international matches and stood out in each appearance on the field, giving the best of himself and leading his nation to victory on more than one occasion, according to The Sun. The footballer revealed in a statement that he feels forced to make this decision.
Sergio Ramos retires from the Spain National team
Sergio Ramos shared statement announcing his retirement on his official Instagram account: "The time has come, the time to say goodbye to the National team, our beloved and exciting Red. This morning I received a call from the current coach who told me that he doesn't count and that he won't count on me, regardless of the level I can show or how I continue my sports career."
"With great regret, it is the end of a journey that I hoped would be longer and that it would end with a better taste in my mouth, on a par with all the successes we have achieved with our Red. I humbly believe that this trajectory deserved to end due to a personal decision or because my performance was not up to what our national team deserves, but not due to age or other reasons that, without having heard them, I have felt," he wrote.
Sergio Ramos' harsh message announcing his retirement
"Because being young or less young is not a virtue or a defect, it is just a temporary characteristic that is not necessarily related to performance or ability. I look with admiration and envy at Modric, Messi, Pepe… the essence, tradition, values, meritocracy and justice in football. Unfortunately it will not be like that for me, because football is not always fair and football is never just football,» continued Ramos.
"For all this, I assume it with this sadness that I want to share with you, but also with my head held high and very grateful for all these years and for all your support. I take with me indelible memories, all the titles we have fought for and celebrated together, and the tremendous pride of being the Spanish player with the most caps. This shield, this shirt and these fans, all of you, have made me happy. I will continue to cheer on my country from home with the emotion of the privileged person who has been able to proudly represent it 180 times. Thank you from the bottom of my heart to all of you who always believed in me!» he concluded.
Ramos won the World Cup
Sergio Ramos made his debut with Spain in March 2005 when he was just 18 years old in a 3-0 friendly win over China to become the youngest player to represent the country in 55 years, according to The Sun. Soon after, he played a key role in Spain's dominance of international soccer when they won Euro 2008.
Following that came World Cup glory in 2010 and another Euro 2012 success, he remained a leading member of the national team for the next decade until he dropped out of the European Championship team, resumed his career and he now announces his retirement.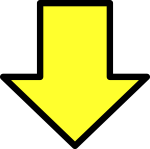 Related post