Preliminary results of the midterm elections are coming in.
The Latino vote has been decisive in many races.
Find out about Hispanic candidates who are winners and losers.
2022 MIDTERM ELECTIONS: After an intense day of voting in the United States, the preliminary results of the midterm elections are beginning to come in, highlighting the Latino candidates from both parties who are winners and losers.
The Hispanic community figured more than ever in the midterms, not only because of the candidates from both parties running for public office, but also because of the importance of the Latino vote which, in many cases, has been decisive in determining the winners.
Latino candidates who are winners and losers
Some Hispanic candidates are waiting for the results of very close races that are still undecided. On the other hand, others, like the Democrat Alex Padilla already know they are victorious. In fact, he made history by becoming the first Latino Senator for the state of California.
By contrast, Republicans were winners in Florida when Marco Rubio got almost 58% of the vote, beating Democrat Val Demings who got 41%. Rubio will begin his third term as senator for the state of Florida.
Democrat vs. Republicans: Close Races
One of the closest contests involves Democrat Catherine Cortez Masto, who was the first Latina elected to the Senate in Nevada and who is now facing Republican Adam Laxalt. On Wednesday morning Laxalt had an advantage with almost 50% of the votes, while Cortez had 47%.
In the New Mexico gubernatorial race, Democrat Michelle Lujan Grisham fought for re-election against Republican Mark Ronchetti and won with almost 52% of the vote, while Ronchetti only got 45.7%, according to SourceNM.
Winners in the House of Representatives
The House of Representatives will receive an important group of Latinos for this new term, including Democrat Vincent Gonzalez who won almost 53% of the vote to represent the 34th District of Texas, defeating Republican Mayra Flores, who got 44%. Republican Monica Cruz won 53% of the vote over Democrat Michelle Vallejo, with 45%, to represent the 15th District of Texas.
Also in Texas, the Democrat Henry Cuellar got almost 57% of the vote over the 43% for Republican Cassy García. Now Cuéllar is preparing to represent the 28th District of Texas in Congress for the tenth term, according to the Washington Times.
More Latinos in public office
Republican Maria Elvira Salazar won re-election as a representative for Florida's 27th District over Democrat Annette Taddeo. Democrat Robert Garcia who will be the first openly gay Latino in Congress, will represent California's 42nd District.
Democrat Yadira Caraveo won in Colorado's newly configured, majority-Hispanic District 8, over Republican Barbara Kirkmeyer. And Democrat Abigail Spanberger defeated the Republican Latina Yesli Vega to keep her position as representative of the newly drawn 7th district in Virginia, reported EFE.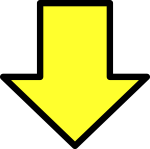 Related post