Enjoy Atlantic City to the fullest this summer! It's the season for beach vacations and one of the most popular destinations to visit in the United States is
New York City
and Atlantic City, New Jersey is just two hours away from NYC.
After taking in a Broadway show and visiting Central Park, you can check out the famed Boardwalk in Atlantic City. Here's how to make the most of this multi-faceted destination that has something for everyone.
Why visit Atlantic City?
Atlantic City is a popular gambling destination. It's known as the Las Vegas of the East Coast, which is why people flock to its many casinos all year round.
From high stakes poker games to inexpensive slot machines, gamblers of every level have no shortage of options. Who knows? You may even pay for your vacation with your winnings!
What is there to do in Atlantic City?
The Atlantic City  Boardwalk, which is a wooden walkway that runs along the beach for several miles, is home to countless shops and restaurants. It is flanked by two major streets — Atlantic Avenue and Pacific Avenue — which also boast a multitude of luxury shops and restaurants where you can soak up the true essence of the city. One reason Atlantic City is such a popular shopping destination is that there is no tax on clothing.
Atlantic City is also known for its incredible beaches, which attract crowds of tourists, as well as its busy nightlife. One of its most popular beaches is the historic Chicken Bone Beach.
Adventures in Atlantic City
If shopping or gambling doesn't appeal to you, there are plenty of other attractions in Atlantic City. For example, you can go on a dolphin watching cruise, try parasailing or enjoy a boat party with a DJ included.
If you are traveling with children, you cannot miss Storybook Land a magical theme park full of attractions that are inspired by the great classics of children's literature. You can also visit the Atlantic City Aquarium where children and adults will enjoy their display of sharks, piranhas and turtles.
Atlantic City Landmarks
Finally, if you enjoy visiting historic sites, you can't miss the Absecon Lighthouse, one of the tallest lighthouses in the United States. The Hard Rock Hotel & Casino offers gaming and access to the beach. The Borgata Hotel and Casino and the Steel Pier amusement park are also exciting destinations.
In short, Atlantic City is a great place to visit in the summer for its incredible beaches and for its festive atmosphere, as well as for its great entertainment possibilities, including casinos and shopping.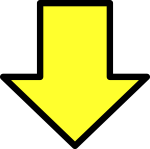 Related post