Shakira was spotted out with reggaeton artist Rauw Alejandro.
He is engaged to Rosalía.
Is there something going on between the two stars?
Shakira and Puerto Rican singer Rauw Alejandro collaborated a few months ago on the song Te Felicito and it appears that their professional connection has blossomed into a cordial relationship. Recently, both artists were spotted enjoying a good time together.
First we invite you to listen to the Sin Broncas con La Bronca podcast on MundoNow's Oyenos Audio. Host Sylvia del Valle talks about topics few dare to delve into.
LISTEN TO THE NEW SIN BRONCAS CON LA BRONCA PODCAST BY CLICKING ON THE PHOTO
Shakira was spotted having a good time with Rauw Alejandro in Puerto Rico
Shakira was visiting Puerto Rico to attend the 2023 Premios Juventud, held on July 20 on the beautiful island. However, recent images have revealed that the singer was not alone during her trip.
The Monotonía singer was spotted with renowned reggaeton artist Rauw Alejandro, who is engaged to Rosalía. The two stars were enjoying a day by the lake in Puerto Rico. Notably, Shakira was accompanied by her children, who happily played in the water.
They were enjoying a day at the lake
The renowned Colombian singer recently collaborated with reggaeton artist Rauw Alejandro on the song Te Felicito. This marked her first single after a series of songs about Gerard Piqué, in which she discussed the challenges they faced in their relationship.
Rauw Alejandro, who is engaged to Rosalía, can be seen with Shakira in the photos. While it is known that they are good friends, some couldn't help but speculate about their relationship on social media.
What do people think?
Despierta America shared the photos on Instagram and people quickly expressed their opinions about the celebrities spending time together. Comments ranged from speculation like» «They are going to say that he threw Rosalía over,» to supportive remarks like: «They are just friends,» and «Now they will come out saying that they have an affair.»
Some commented: «People want to throw all the men at her, they have to stop, he's her friend.» It's worth noting that Rauw Alejandro and Rosalía have been engaged for a few months and a beloved couple in the entertainment world.
What is happening between Shakira and Lewis Hamilton?
Since her return to Miami, Shakira has been dogged by rumors of a potential romance with Formula 1 driver Lewis Hamilton. Speculation arose when they were seen together at his races, and some witnesses claimed to have seen them engaging in PDA.
However, recent reports suggest that the reality between Shakira and Lewis Hamilton is quite different. According to TV Notas magazine, sources close to the driver, who spoke to journalists Laura Fa and Lorena Vázquez, Hamilton is actually extremely annoyed with the singer.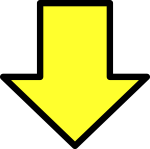 Related post