Are you over the age of 18 and eligible for US citizenship?
Find out how to apply.
The application process takes between 10 and 15 months.
Here's what to do if you already qualify for citizenship! The first thing you should know is that the process to obtain citizenship costs approximately $725, which covers procedures, filling out the forms and biometric tests. The processing time can take more than 15 months..
People over 18 years of age who have had a permanent residence permit for at least five years and meet the requirements set by the United States Citizenship and Immigration Service (USCIS), may proceed to apply for citizenship by sending form N-400. There are a few things to take into account.
4. Remain on US soil
What do I do if I qualify for citizenship? If you want to start the process to obtain US citizenship, consider that one of the requirements set by USCIS is to demonstrate that you have continuously resided in the United States for a minimum of five years. You will also need to show that you have been physically present in the country for at least 30 months prior to filling out the N-400 form.
The applicant must have lived in the United States with a permanent residence permit for five years. For people married to a US citizen, this period is reduced to three years. This does not mean that the future citizen cannot leave the country occasionally, but if they do, each trip must last less than six months.
3. Seek legal help
If you already qualify for US citizenship, consider that the entire process can be somewhat expensive, since you must fill out several forms and go through a series of medical exams, which accumulate to a total cost of approximately $1,700. That does not include the cost of hiring an immigration lawyer, which is recommended to avoid mistakes and scams.
Having the help of an immigration lawyer who has handled thousands of cases like yours will give you the confidence that you are on the right track. The good news is that there are organizations dedicated to offering this service for free or at a low cost.
2. Prepare for the citizenship test
Once you have filled out the N-400 form and have shown that you meet all the requirements of USCIS, it is time to start studying for the citizenship test. These are taken from a set of 100 multiple-choice questions, but you may only be asked a few on test day.
Also consider that the exam to obtain and qualify for US citizenship serves as proof that you have a total command of the history, government, constitution and important dates that anyone who lives in the country should know.
1. Keep up with your taxes and avoid getting into legal trouble
One of the most important things you must do when you are in the process of obtaining or qualifying for US citizenship is to stay current on all tax payments and as far away as possible from any legal disputes that may put your application at risk.
The immigration authorities of the United States have the task of verifying that the applicant is a person who obeys the law and that is why there are some crimes that cause an automatic rejection, such as theft, consumption or sale of drugs and any type of violence.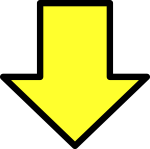 Related post