Bipartisan Dignity Act is introduced.
The immigration reform bill would benefit undocumented immigrants.
What does it propose?
On Tuesday, the Republican Representative for Florida, María Elvira Salazar, and the Democratic representative for Texas, Verónica Escobar, introduced the Dignity Act.
The legislative proposal, presented before the House of Representatives, which is controlled by the Republicans, also includes more funds for border security, reforms the way people can request asylum and strengthens border security.
Dignity Act seeks to regularize immigration by applying quota to undocumented immigrants
Under the proposal, undocumented immigrants in the US, who have lived in the country for five years and have no criminal record can enroll in a program that offers them work and travel permits for seven years.
During that period, they must pay a sum of $5,000 in «restitution» to the government. These funds, explained the congresswoman, will be used to «secure the border» and to compensate US citizens who feel that undocumented migrants are taking their jobs.
Undocumented immigrants in the program will not be able to access social services or programs
During the "dignity status" period, people will not be able to access social services or programs, Salazar explained. After completing the seven years, they will have to wait another five to apply for US citizenship.
The bill offers a path to citizenship for people who are in the DACA program and beneficiaries of Temporary Protection Status (TPS). Regarding the situation on the southern border, the bill proposes the creation of «humanitarian campuses» to detain those seeking asylum in the US and where they must wait for an asylum officer to resolve their case in a period of 60 days.
The Dignity Act seeks to provide undocumented immigrants with security and stability
One of the main advantages of this approach is giving undocumented immigrants the opportunity to come out of the shadows and fully contribute to society in the US. Many of these immigrants have built lives in the United States, have families, jobs, and contribute to their communities. Regularization would allow them to live and work legally in the country, which in turn would generate economic and social benefits.
First, the regularization of undocumented immigrants would provide them with security and stability. Many of them live in constant fear of deportation and face a lack of access to basic services and labor rights.
It also takes into account the interests of the United States
In addition, this measure would benefit the US economy. Undocumented immigrants represent a significant part of the labor force in various sectors, such as agriculture, construction, and services. By regularizing their situation, labor exploitation would be eliminated and workers would receive fair wages and adequate working conditions.
Gradual regularization would foster the integration of immigrants into American society. This would strengthen social ties and help create a more inclusive and diverse society. On the other hand, the bipartisan project also takes into account the interests of the United States when establishing requirements and conditions for regularization.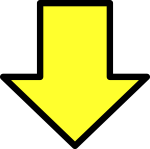 Related post