Joe Biden trolls Ron DeSantis.
Ron DeSantis officially announced he's running for president.
His campaign announcement on Twitter had technical difficulties.
Ron DeSantis officially announced he's running for president in 2024, however it did not go as expected and Joe Biden trolled him hilariously. The US president did not miss the opportunity to mock DeSantis' glitchy Twitter Spaces announcement.
Ron DeSantis made his presidential bid official with Elon Musk on Twitter. Unfortunately, there were a number of technical issues.
Joe Biden trolls Ron DeSantis
On Wednesday, May 24, the governor of Florida announced he's running to be the Republican presidential nominee in 2024. Ron DeSantis enters the race along with Trump and other primary contenders.
He already submitted his documentation to the Federal Election Commission, however he made the official announcement with Elon Musk on Twitter Spaces. However, the flawed presentation was widely mocked.
Twitter Spaces had multiple technical problems
DeSantis' big announcement began with a half-hour delay, according to The Associated Press. Twitter claimed the problem was due to the fact that the servers were overloaded because so many people were logging in.
«There are so many people,» host David Sacks reportedly said amid the interruptions. «We've got so many people here that we are kind of melting the servers, which is a good sign.» They reported that 300,000 Twitter users were listening to the event, however the number dropped to 100,000 when people started being kicked out due to technical problems.
Biden trolls Ron DeSantis after Twitter Spaces debacle
After Ron DeSantis' campaign announcement with Elon Musck began with multiple technical glitches, President Biden joined in with those mocking the event.
He tweeted a subtle dig at his possible opponent. While the DeSantis and Musk servers were failing, Joe Biden shared a link for donations for his re-election campaign accompanied by the message «This link works.»
Internet users pile on
After Joe Biden mocked the governor of Florida, others quickly joined in to attack Ron DeSantis. Several applauded the president's humorous tweet.
"Virtual high five with your social media team. Well played.» «Credit where credit is due.» «Ron DeSantis using Elon Musk's Twitter spaces for his big announcement was like launching «SpaceX» without the «X»… successful launch but couldn't reach the orbit!» «Well played President.»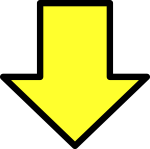 Related post