Details of race car driver Ayrton Senna's autopsy are revealed.
The Formula 1 driver died after crashing into a wall.
What did his autopsy show?
One of the saddest moments in Formula 1 racing was when Brazilian driver Ayrton Senna died from injuries suffered in a terrible accident during a race.
It was during the San Marino (Imola) Grand Prix race in 1994.
In lap seven, race car driverSenna crashed into a concrete wall at 186 miles per hour during the San Marino Grand Prix.
However, there have been different theories about why the Brazilian driver may have lost control of his car.
Ayrton Senna's autopsy
One of those theories claimed the steering column may have broken.
This was based on the trial of team manager Frank Williams, technical director Patrick Head and designer Adrian Newey, who were accused of involuntary manslaughter after allegedly failing to properly review his car.
There is a video that shows Senna's fatal accident.
The Brazilian driver's car in the famous Tamburello curve of the Imola circuit, goes directly into the wall. He doesn't appear to do anything to avoid the crash.
How did Ayrton Senna die?
Ayrton Senna's autopsy produced the following results.
The autopsy found that he had multiple traumas to the base of his skull, severe respiratory failure, frontal collapse, temporal artery rupture, and cardiac arrest, according to Motor.es.
The visor of his helmet was pierced by the suspension bar that linked the wheel of the car, thus pressing Senna's head against the wall.
Due to this compression, the Brazilian suffered a fracture at the base of his skull, causing him to die instantly.
Ayrton Senna's autopsy and the probable cause of his accident
According to Italian prosecutor Maurizio Passarini, Ayrton was not comfortable with the position of the steering wheel before the tragedy.
This clearly reflected in his last two races when he didn't get into the front row, so he asked his team for a modification.
His team, however, did not replace it with new parts, instead they decided to cut part of the steering wheel and welded a smaller diameter section of material to it to make it a little longer.
This is why they were charged with involuntary manslaughter.
Were they found guilty?
At the time, all three members: Frank Williams, Patrick Head and Adrian Newey, were cleared because it could not be proven whether the steering wheel broke before or after the accident.
However, years later, the court ruled that the accident was caused by wear on the steering column.
This was due to bad design and bad modifications, so there was only one culprit, and that was Patrick Head for failing to review this situation.
Despite this, Head was not arrested due to the rules that are established in Italy.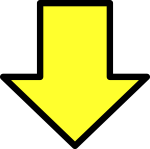 Related post