Uvalde school district police chief is suspended.
Another officer will assume his duties.
Investigations into the shooting continue.
Following the shooting at Robb Elementary School in Uvalde, Texas, authorities have suspended Police Chief Pete Arredondo and the investigation into the shooting where 19 children and two teachers were murdered continues. The first step has already been taken and it is expected that in the coming days more actions will be taken as the parents of the victims ask for justice, according to Telemundo.
The police chief of the Uvalde school district, Pedro "Pete" Arredondo, has been placed on administrative leave after being criticized for his slow response to the shooting that killed 19 children and two teachers. School district chief Hal Harrell announced in a statement that he has placed Arredondo on administrative leave and another officer will take over from him.
WHY WAS CHEIF ARREDONDO SUSPENDED?
He did not explain why he has decided to remove Arredondo, but cited a lack of information on when the results of the ongoing investigation into the police response to the May 24 shooting at Robb Elementary School in Uvalde may come. «Due to the lack of clarity that remains and the lack of an estimate as to when I will receive the results of the investigation, I have made the decision to effectively place Chief Arredondo on administrative leave on this day,» Harrell said in his statement to the press.
Arredondo and other Texas law enforcement officers have been heavily criticized for their response to the shooting. The announcement comes a day after the director of the Texas Department of Public Safety, Steven McCraw, testified before a committee of the Texas Senate and said that Arredondo made «terrible decisions» while the massacre took place, for which the chief of police in Uvalde is suspended.
COULD HE HAVE STOPPED THE MASSACRE?
According to McCraw, there were enough police officers to respond to the shooting just three minutes after the perpetrator, Salvador Ramos, entered the school. However, the armed policemen waited in the corridor for 77 minutes while the assailant carried out the massacre in two of the classrooms. The US government is investigating the police response and it is not yet known why it took so long for officers to confront the attacker.
The investigation is expected to offer more details about the communication between the different police forces. Arredondo, who is the chief of the police force in charge of the schools in Uvalde, tried to defend himself recently in an interview with the Texas Tribune, in which he claimed that he did not know that he was in charge of the response to the shooting and had assumed that another police force had taken over. Filed Under: Police Chief Uvalde Suspended
COULD THE TRAGEDY HAVE BEEN AVOIDED?
The police had enough personnel and firearms at the Uvalde school to stop the shooterthree minutes after he entered the building. And they would have discovered that the door of the classroom where he was taking refuge wasn't locked if they had even bothered to check it, Texas Department of Public Safety Director Col. Steve McCraw said Tuesday, describing the police operation as an «abject failure.»
But police officers armed with rifles remained in a school hallway for more than an hour, waiting for more weapons and equipment, before they finally stormed the classroom and killed the gunman, ending the May 24 attack in which 19 children and two teachers were killed. «I don't care if you're wearing flip-flops and shorts, you have to go in,» McCraw said during a state Senate hearing. Filed Under: Police Chief Uvalde Suspended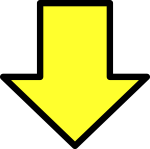 Related post