Flan is one of the most requested desserts in kitchens all over the world. Its great popularity, as well as the simplicity of its preparation, have made flan a favorite for several centuries.
Here are some facts about flan that may surprise you.
It all started in Italy
Going through the history of flan, the first stop we must make is in ancient Rome, where chickens were domesticated resulting in a massive production of eggs. Not knowing what to do with all of these eggs, the ancient Romans decided to use them to prepare nutritious dishes, which ultimately led to the creation of flan.
Its name comes from the French
Although the ancient Romans laid the groundwork for inventing flan, the name of this dessert has its origin in French and German. Did you know the name «flan» comes from the French word 'flaon', which in turn derives from the German word 'flado', which is used to describe a flat object, such as the shape of the flan when it is finished cooking.
Flan in medieval culture
It is believed that in medieval culture, flan was prepared mainly during the summer season. This, because the the final product did not require refrigeration. It is also known that medieval flan had a flour base, and that it contained a large quantity of eggs, which helped it to be prepared quickly.
An inheritance of the conquest
It is undeniable that flan has European heritage. In the case of Mexico and the rest of Latin America, it is a gastronomic legacy shared by the first Spaniards who arrived on the continent. They taught the native inhabitants to cook these types of recipes, using ingredients that were easy to find and that were highly accessible economically.
A food capable of nourishing the whole family
Perhaps one of the reasons that flan became so popular on the American continent was, in addition to the flavor, because of how nutrient dense it is. It's made from eggs and milk, which, with a little sugar, provide enough energy to carry out daily activities.
Is flan a dessert or an entree?
It is not known whether flan was originally intended to be consumed as dessert, breakfast, lunch or dinner. Although it's often enjoyed between meals. For many people, it is a comforting recipe that harks back to family memories that have been passed down from generation to generation and it can be eaten at any time of the day.
A recipe that hasn't changed
From ancient Rome to the present day, the basic flan recipe hasn't changed much. It still uses ingredients such as milk, eggs and sugar. Some people add cinnamon, lemon peel, and other ingredients, but the European gastronomic heritage has remained largely the same. Without a doubt, a recipe that will never go out of style.
Flan variations
There are several ways to prepare flan. Most homemade versions use the same basic ingredients, perhaps varying in quantities, but nowadays it is possible to find innovations with all kinds of additions. There are adaptations such as flan de cajeta, flan with cheese, and even one known as the 'impossible' flan, which is a mixture of flan with chocolate bread, ideal to serve as a dessert.
A bain-marie
Perhaps one of the most interesting facts about flan is that it's almost always prepared with a water bath. This is because when it was created there were no ovens as we know them today. For this reason, in ancient Europe, and with the arrival of the conquerors to Latin America, this recipe used an infallible method of preparation with water as a heat conductor.
Flan in the Renaissance
Historical records indicate that the Renaissance was also a period of innovation in cooking. During this era a version was made by being beaten to a thick consistency. This also represents the beginning of other variations, since the base could contain sweet or savory fillings that could feed many people at any time of the year.
One of the most popular desserts
Flan has positioned itself as one of the most popular desserts around the world, being enjoyed by people of all ages thanks to its smooth consistency and sweetness. It is possible to find it in the best restaurants and it is ideal to share after a big dinner or lunch for an indisputable homemade touch.
Flan has a constant annual growth rate
One of the most fascinating facts about flan, in addition to its slight variations over time, is that its popularity continues to increase year after year. Something that doesn't happen with all foods. It is so popular that it is possible to find it in large and small restaurants, and even in powder form to prepare at home more easily.
Preparing at home vs. eating in a restaurant
Some people prefer to prepare flan at home and follow their own recipe that has been passed down from generation to generation, but it's not always possible. For this reason, many restaurants have taken on the task of generating new recipes to attract diners with the most demanding palates while still reminding them of that taste of home that they long for.
Economic power
The popularity of flan is undeniable, but it is also important to recognize that, thanks to this simple dessert, businesses have expanded their gastronomic offerings generating significant income. The preparation of flan and all its variations is also presented as an entrepreneurial opportunity for small businesses, using easily obtainable ingredients.
Where is it most popular?
Although there is no formal statistic to confirm this, experts believe that flan is more popular in Mexico than in other countries in Latin America and Europe. In general, flan is associated with Mexican culture, which is why it is usually served in restaurants where dishes from this region predominate. Have you tried it? Now you will  it more than ever!
The post 15 facts you need to know about the history of flan appeared first on MundoHispanico.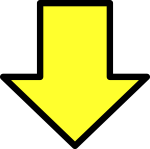 Related post