Theodore Robert Bundy, better known as simply Ted Bundy, is a serial killer who was sentenced to death for the crimes he committed, officially, against more tan 30 people; These crimes include: Kidnapping, burglary, sexual assault and murder.
Ted Bundy's name has forever been engraved in US history, as well as that of the whole world, due to the nature of his acts and the fact that all the deaths attributed to him are from women and girls, just like the mystery he left behind: How many murders did he really commit? Even though the real number is unknown, Bundy's life remains under the public eye and his story has been adapted to cinema more than once. Get to know a bit more about this serial killer:
Ted Bundy: Early years
Theodore Robert Bundy was born on November 24, 1946, in Burlington, Vermont, US, in a family formed by his mother, Louise Cowell and his grandparents, with whom he spent the first four years of his life, to then move to Tacoma, Washington, where his mother got married to Johnnie Culpepper Bundy, whose last name Ted took, but with whom he never managed to form an emotional bond.
Something that sets Ted Bundy apart from other serial killers in that he was always a good student. He was accepted in the University of Washington to pursue a degree in Psychology; afterwards, he decided to start a new stage in his academic life and got into Law school. During that time, he maintained several simultaneous relationships and he was even awarded by the police for his heroic actions to save the life of a boy that was about to drown.
Ted Bundy's First Crimes
The first record of a crime perpetrated by Ted Bundy corresponds to January 4, 1974, when he broke into the home of a young college girl to then rape her and leave her with permanent brain injuries; Days later, Bundy committed his second murder when he killed another girl, but back then the police didn't link those two crimes.
It could be said that that was the start of a prolific career as a serial killer for Ted Bundy, since even though the police started to suspect one man was behind all the crimes, Bundy's academic and heroic past made it impossible for anyone to be suspicious of him, even when he carried on killing after crossing the US borders, more specifically, to Canada, where he murdered Carol Valenzuela, a 20-year-old girl.
The dawn of a serial killer
His murders increased in violence and frequency; Only in 1974, Bundy assaulted and killed more than ten women in Utah. A year later, Ted Bundy changed location and went to Colorado, where he took the life of at least five women. By then, several witnesses had already contacted police about the suspicious presence of a man driving a Volkswagen car.
Ted Bundy's crimes have been found to have a pattern including brutal bludgeoning, sexual assault, kidnapping and murder, but even though several relatives of his victims went to the police and started and exhaustive search for their bodies, many of them haven't been found even to this day.
The day police caught Ted Bundy
With the help of witnesses and Carol DaRonch, one of Bundy's victims who managed to survive a kidnapping attempt, a spoken portrait was created, and it was also possible to identify the murderer's car plates and blood type. An anonymous call from a woman rang the alarms and helped finally capture the serial killer, who always denied having committed any crime.
Being alerted, Ted Bundy ran away, and managed to stay away from police, but this didn't keep him from continuing committing his crimes; Finally, on August 16, 1975, the police found Bundy's car; Inside it, they found the tools the killer used to attack his victims.
trial and sentence
The beginning of the end for Ted Bundy came on February 23, 1976, after he was apprehended and Carol DaRonch formally accused him of attempted kidnapping. Having no alibi, and with no cognitive impairment that would explain his actions having been found, Bundy was sentenced, initially, to 15 years of imprisonment.
Bundy tried to escape the authorities on several occasions, he committed his last crimes in Florida, where he killed two women and seriously hurt several more. Miami's court sentenced him to the electric chair for the murders of his two last victims, Lisa Levy and Margaret Bowman. Ted Bundy died on January 24, 1989, in Bradford, Florida.
The post Ted Bundy, The Mad Necrophiliac-Horror Crimes appeared first on Hispanic World.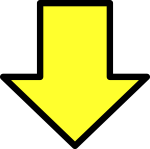 Related post