In 1999, Ángel Maturino Reséndiz became one of the 10 most wanted fugitives in the US, as authorities tried to find him and end his reign of terror over the country's railroads, which the killer used to roam in order to find his victims.
Unlike other serial killers, Ángel Maturino Reséndiz was considered an "itinerant" criminal who didn't have a set living space or a specific area to commit his crimes; It is estimated that during his time as a criminal, he killed over 15 people and abused some more.
Ángel Maturino Reséndiz: His origins
Not much is known in regards to Ángel Maturino Reséndiz's personal life, although two aliases are known: Rafael Resendez-Ramírez and Ángel Reyes Reséndiz; However, the name on his birth certificate is Ángel Leoncio Reyes Recendis.
He was born on August 1st, 1960 in Izúcar, Matamoros, Puebla, in Mexico, and when he was 13 he entered the US illegally. Investigators found that it was in that country where he committed most of his crimes and he was deported more than four times.
The crimes of the Railroad Killer
Between 1986 and 1999, Maturino Reyes took the life of, at least, 15 people. Two of them haven't been identified, but, according to the Railroad Killer's declarations, they died after being shot several times with a .38 caliber gun.
Ángel Maturino Reséndiz's confessed crimes include those of Michael White, Jesse Howell, Wendy Von Huben, Roberto Castro, Christopher Maier, Leafie Mason, Fannie Byers, Claudia Benton, Norman and Karen Simic, Noemi Rodriguez, Josephine Konvicka, George Morber and Carolin Frederick, all between 16 and 87 years old.
Modus Operandi: This is how Maturino Reséndiz carried out his killings
Most of Maturino Reséndiz's murders and violent crimes took place at his victims' homes, which he entered by means of rocks, weapons and other objects to harm their dwellers and be able to steal jewelry and personal objects. Besides, he always showed a particular interest in getting to know more about the lives of his victims, so he stole their driving licenses and stayed at their homes for a while to feed himself.
Among his crimes there were also sexual attacks against women, although, according to the declarations of Maturino Reséndiz himself, this was never the main reason which led him to find new victims. After committing his murders, he wrapped his victims in sheets and hid them as well as he could. The "Railroad Killer" nickname came from the fact that Ángel Maturino Reséndiz traveled via train through Mexico, Canada and the US to flee authorities and be able to commit more crimes.
arrest and trial
After being included in the list of FBI's most wanted fugitives in 1999, Maturino Reséndiz finally surrendered to authorities with the help of his sister, who was wrongly informed that her brother could avoid the death penalty if he turned himself in to the FBI.
During the trial, his defense lawyers tried to avoid the death penalty by saying that Ángel Maturino Reséndiz didn't possess the proper mental faculties to be subjected to such a process, but this request didn't proceed, and the criminal was executed by lethal injection on June 27, 2006, showing an apparent remorse through a statement he made, where he asked the relatives of his victims for forgiveness and said he deserved his sentence.
The post Ángel Maturino Reséndiz, The Railroad Killer -Crimes of Terror appeared first on Hispanic World.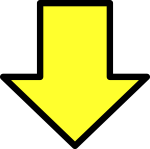 Related post