Are Sara and Sarita Sosa having a hard time since the dispute over José José's will?
It is said that Sarita Sosa is selling everything that her father left her.
Sarita, daughter of José José wants a divorce and her husband asks her for half of her money?
The daughter of Mexican singer José José can't seem to escape controversy. After the legal battle with her stepbrothers over her father's inheritance, now Sarita Sosa faces several problems in her marriage. It's gotten to the point that she will not be able to divorce unless she gives her husband half of her money.
Several months ago a pitched battle exploded within the family of Mexican singer José José. After his unfortunate death was announced in 2019, his children began a legal battle over who would keep the inheritance that he musician left after his death.
The legal battle over José José's inheritance
Through all this, Sarita Sosa, the youngest daughter of the singer, was most affected by this conflict. As a result of the fight, she was criticized by the public because they argued that the 26-year-old woman was being ambitious and selfish.
And let's not forget that much was said on social media about how she had allegedly deceived the singer into going to Miami, where he would spend his last days before dying in 2019.
«These are the consequences,» says friend of Sarita Sosa
 TvyNotas released an interview where an alleged family friend revealed that Sarita Sosa wanted to divorce her husband Yimmy Ortiz. However the 32-year-old man is not willing to let her go without first getting half of her money.
The couple's friend revealed that Sarita and her mother Sara have not done well since what happened. It's so bad that their own family no longer speaks to them: "These are the consequences of doing things the wrong way, they're not doing well, because of everything that happened they have already run out of friends and family, because even they themselves have criticized them for the way they acted."
Did Sarita Sosa, José José's daughter support her husband?
It was then that the source revealed to the Mexican magazine that as a result of this, Sarita Sosa began to have problems in her marriage: "Things have gotten out of hand, especially for her, since this brought her problems with her husband, mainly for money reasons."
«It was said that she was already tired of being with him and that she wanted to leave him. And it's true, right now the situation between them is untenable, they cannot bear each other and they are living a complete hell,» commented the close friend of Sarita Sosa, daughter of José Jose.
It is said that Sarita Sosa did not treat her husband's family well
After these revelations, the source commented that, initially José José did not agree with that relationship, however later he approved. After this, she said that Sarita Sosa's husband was a freeloader and that she was very controlling with money. She also alleged that the singer's daughter did not treat her husband's family well:
"Yimmy has never contributed anything to the house. Three years ago he brought his brother to live with them and last year his mother, but since they are Guatemalan immigrants, Sarita humiliated them by telling them that thanks to her they had a house and has even threatened to get them deported."
José José's daughter and her husband wanted to profit from what the singer left
The source, who revealed that Sarita Sosa, José José's daughter, wanted a divorce, said that her husband Yimmy tolerated her speaking to them like this because of her fortune: "He put up with everything in order to continue being supported. I even knew that he supported her in some of her Machiavellian plans to profit from the great figure that was Don José José."
Among the plans that Sarita supposedly had to profit from her father's work was to document everything 'The Prince of the song' did in his last days. She has texts and audio which she said, "would be worth a lot of money in the future».
«Her image was tainted» Nobody wants to work with Sarita Sosa anymore
After these statements, the source stated that Sarita Sosa's reputation extremely tainted and that, «due to the problems she got into,» no record company wants to work with her: «There were many producers and composers interested in making a record with her. Now that she has earned so much hatred, nobody wants to work with her."
Given this, the friend commented to the magazine that Sarita was having financial problems and that was why her mother had to sell one of José José's apartments to help with expenses: "Last March she sold an apartment that the singer had for 13 million pesos in Miami, but she ended up spending 10 million to help her daughter.»
Are they selling all of José José's things?
Things did not end there. She also revealed that Sarita was supposedly starting to sell the singer's belongings as well as the house in which José José lived during his last days. This is because she's afraid that Anel Noreña, universal heir to the singer's properties, will ask for them: "Her plan is to sell the House, because she fears that Anel will be advised to keep it. She already has everything planned to prevent that from happening."
"They started with what they considered was worthless, for example his clothes. Also the awards that 'The Prince of Song' won throughout his career. They are lying there on the floor. I would not be surprised if they were auctioned or something like that, it's a pity!" aid the source told the magazine.
Her husband is asking for half of her money to divorce her
The bombshell came later when the friend close to the marriage of Sarita, daughter of José José, and Yimmy Ortiz, revealed that they were about to divorce. However the 32-year-old man is asking for something in return: "She has already kicked him out of the house several times. However, now Yimmy has reached his limit and he's not going to go so easy, he's setting conditions."
"Yimmy has already told her that they should divorce, but only if she gives him half of everything she has. [Before this] Sarita replied that he was crazy, that she was not going to give him a single peso. On the contrary, he would have to keep their baby, but Yimmy did not remain silent and threatened to blackmail her.»
«He knows a lot about Sarita Sosa and will blackmail her»
Yimmy allegedly blackmailed Sarita Sosa, José José's daughter, telling her that he was going to reveal everything that her father had experienced in his last days of life: "He told her that he knows many things that she has hidden about the last months of her father's life and he was willing to reveal them."
«It turns out that Sarita isolated Don José from February 2018 until September 2019, when he died, and obviously who knows all about that, Yimmy, since they lived with Don José,» commented the source close to Sarita to TvyNotas.
«War is declared»
Finally, Sarita Sosa's husband blackmailed her, telling her that he was also going to side with her stepbrothers to tell the whole truth: "He threatened that if she did not give in to his requests, he will look for them and side with them because they are very interested in knowing what happened."
"So much so that in December 2019 they filed a lawsuit against Sarita to clarify the circumstances of their father's death, since she refused to carry out a necropsy (…) They (Sarita and her husband) have declared war," concluded the source. VIDEO HERE
The post Sarita Sosa, daughter of José José, wants to divorce but her husband sets conditions (VIDEO) appeared first on Mundo Hispanico
.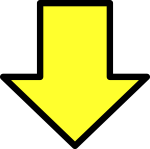 Related post