Joseph James DeAngelo Jr., known as The Golden State Killer, is an American serial killer sentenced to 12 life sentences plus eight years in prison for 13 counts of murder, 50 counts of rape and 120 counts of robbery, committed between 1974 and 1986.
DeAngelo's crimes occurred in the 
California
 area , where he was first known as The East Sacramento Rapist, a nickname he would later change to The Golden State Killer, thanks to Michelle McNamara, an author dedicated to the crime genre who devoted a good part of his life to 
help
 with the investigations about this case. Joseph James DeAngelo is currently serving his sentence at the California State Prison in Corcoran, where he was transferred to on June 26, 2021.
THE FIRST STAGE OF THE GOLDEN STATE KILLER
It is believed that as a child, DeAngelo witnessed his sister being sexually abused by a pilot while his family was living in Germany, and that years later he was sexually abused by his own father. After serving in the army, he dedicated himself to studying criminology and seeking a position with the Sacramento police, all the while leading a seemingly normal life with his wife, Bonnie Jean Colwell.
Josehp James DeAngelo's outbursts of violence apparently began in 1971, when he threatened his then-girlfriend with a firearm when she decided to break off their engagement. One of his neighbors claimed to have received death threats from The Golden State Killer.
THE EVOLUTION OF A SERIAL KILLER
Joseph DeAngelo's first crimes were robberies, with a modus operandi that helped him never leave a trace by wearing gloves, placing noisy objects on doors to always be alert, and always leaving his escape routes open. However, in 1975 he broke into the home of Claude Snelling, whom he killed after being discovered in the attempted kidnapping of his daughter. 
Soon, The Golden State Killer's criminal acts became more violent, and after moving to Sacramento, he began a series of sexual assaults and rapes that lasted for more than three years. In his early years as a rapist, he directed all his attention towards women who lived alone, but later he decided to attack couples. In some cases, he wounded several of his victims, but he was never apprehended as he fled in total darkness, so no one could decipher his identity.
MURDERS OF JOSEPH JAMES DEANGELO
From robbery and rape, Joseph James DeAngelo moved on to murder. His first murder is believed to have occurred in 1979; however, the first attempt to rob and kill a house in his new neighborhood in Santa Barbara County was unsuccessful, and the couple managed to survive. On December 30 of that year, he killed Robert Offerman and Debra Manning, and although neighbors heard the noises, they could do little to catch the killer, who fled in complete silence using a stolen bicycle.
The next victims of The Golden State Killer were Charlene Smith, 43; Keith and Patrice Harrington, ages 24 and 27; Manuela Witthuhn, 28 years old; Cheri Domingo and Gregory Sanchez, 35 and 27 years old; ultimately, he killed 18-year-old Janelle Cruz. All the victims were inside their homes, where The Golden State Killer entered silently and mysteriously fled without anyone being able to identify him; one of his victims, Gregory Sanchez, was about to subdue him to hand him over to the authorities, but died in the attempt.
FIRST INDICATIONS OF THE IDENTITY OF JOSEPH JAMES DEANGELO
Joseph James DeAngelo lived a completely normal life with his family. What appeared to be the perfect crimes were soon accompanied by a public letter to The Sacramento Bee, alerting the public and authorities that he would strike again that very night, right on Watt Avenue.
Along with this letter, DeAngelo also made calls to police stations and the homes of his victims, uttering phrases such as «I am the East Side rapist», «They will never catch me», «Merry Christmas», » Watt Avenue» and «I'm going to kill you.» The last call from the serial killer was made on April 6, 2001. By then, investigators had already determined that The Golden State Killer and The East Side Rapist were the same person.
INVESTIGATION AND TRIAL
2001 was a year of great progress for the case; in that year, the police were able to recover DNA evidence at the crime sites and determine that The Golden State Killer and The East Side Rapist were the same person. It was not until 2016 that the FBI launched an extensive line of investigation based on genetics and genealogy that yielded a total of 1,000 possible suspects, including distant relatives of Joseph DeAngelo.
Two years later, DeAngelo was arrested. This happened thanks to an elimination process in which only two suspects remained, with DeAngelo being the only possible culprit according to genetic tests. Upon his arrest, the murderer claimed to have a split personality that caused him to commit all the crimes of which he was accused. To avoid the death penalty, Joseph DeAngelo pleaded guilty to all charges and is currently serving 12 life sentences at California State Prison in Corcoran.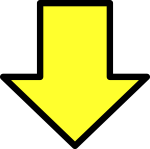 Related post