Bob The Baker, Bob Hansen or The Butcher Baker were the nicknames by which Robert Christian Hansen, an American serial killer responsible for the death of at least four people was known. It is believed that he may have killed more than 21 people.The crimes of The Alaska Predator occurred between 1971 and 1983, a period in which he committed sexual abuse on a minimum of 31 occasions, an attempted murder, an attempted rape and between 17 and 21 murders, for which he received a sentence of 461 years in prison.
ROBERT CHRISTIAN HANSEN'S CHILDHOOD
Robert Hansen was born on February 15, 1939 in Estherville, Iowa, into a family of bakers. From a very young age, Hansen showed himself to be a shy person who did not receive much attention from the opposite sex, a fact that led him to resent women.
His life continued in apparent normality. In his spare time, he hunted, working his way up to the US Army Reserve, where he didn't last long. Upon his return to Iowa in 1960, he married a woman several years his junior.
HIS FIRST CRIMES
Like other serial killers, Robert Christian Hansen gradually increased the intensity of his crimes. First, he turned to vandalism, setting fire to a school garage in response to the little attention he received from his schoolmates. Consequently, he served a three-year sentence in a rehabilitation center, but attempts to integrate harmoniously into society were in vain and he was arrested several more times.
In 1971, his crimes escalated even further. In December of that year, he was arrested twice — first, for attempted rape and kidnapping, and later, for raping a sex worker whose identity was not disclosed. Hansen received a six-year prison sentence but was released six months later to be placed in a work program.
THE ROBERT CHRISTIAN HANSEN MURDERS
By 1972, Robert Hansen's crimes had escalated. The serial killer is believed to have struck his first blow in 1972, when he raped a sex worker, then tortured and stabbed her to death. In 1973, he kidnapped Cindy Paulson, a 17-year-old girl who managed to escape and seek help from authorities. However, Hansen was not considered a suspect in the incident.
Robert Hansen's modus operandi included physical and psychological torture. Once his victims voluntarily agreed to have sex with him, he would take them to secluded places to «hunt» them and, after a few minutes, rape and stab them.
ARREST AND SENTENCING OF ROBERT CHRISTIAN HANSEN
When authorities in Alaska found the bodies of several victims in the Anchorage area, a profile of the possible killer was created. This was a person with a taste for hunting, low self-esteem and a history of rejection by the women. With this information and statements from Paulson, the only known survivor of his attacks, a search warrant was issued for Hansen's home.
There, enough evidence was found to incriminate him and, after a while, Hansen confessed that he had committed the crimes. According to his story, his start as a serial killer began in 1971. Initially, he looked for women between 16 and 19 years old, but at the end of his years as a murderer he fixed his attention on prostitutes. He was sentenced to 461 years in prison and had to help the authorities locate the bodies of all his victims.
DEATH
During his last years, Robert Christian Hansen, The Alaskan Predator, gave details about his way of operating, saying that on some occasions he let his victims run away if they convinced him that they would never go to the authorities to report it.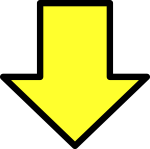 Related post