Ted Bundy was executed by electric chair. 

The serial killer is suspected of murdering as many as 36 women.

Learn more about his heinous crimes.
Serial killer Ted Bundy's execution took place on January 24, 1989 in Florida. He had terrorized women across the United States from 1974-78.
Bundy stood out for his good looks and charm, which he used to lure women into his clutches. Learn more about his life and how he was finally caught and executed for his crimes.
Who was Ted Bundy?
Theodore «Ted» Bundy was a serial killer who committed dozens of brutal and violent crimes in the 1970s. Bundy was born in Vermont in 1946. He grew up in a middle-class family and, surprising to many, he was a bright and charismatic student, graduating from the University of Washington with a degree in psychology.
Bundy's criminal life began in 1974, when he began to sexually assault and murder women in different parts of the United States. In general, he looked for attractive young women who he lured into his car. Many of his victims were never found, but Bundy confessed to at least 30 murders.
Ted Bundy's crimes
Ted Bundy committed a series of violent and brutal crimes in the 1970s, including murder, rape, and kidnapping. Bundy is believed to have committed at least 30 murders in various states across the country, though some experts believe the number could be much higher.
Bundy tricked his victims, often pretending to have a physical impairment and asking for help carrying things to his car. He would then kidnap, rape and strangle them to death. He was arrested several times in connection with these crimes and managed to escape from jail on two occasions. He was finally captured in Florida in 1978 and executed by electric chair in 1989.
Ted Bundy's execution
Ted Bundy was executed by electric chair at Florida State Prison on January 24, 1989. He was sentenced to death for the murder of a 12-year-old girl and three young women, although it is believed that he may have murdered many more. Bundy had appealed his sentence several times and represented himself at trial, leading to extensive media coverage and public fascination with his case. However, he ultimately exhausted all appeals and was scheduled to be executed in 1989.
Prior to his execution, Bundy gave several interviews in which he attempted to justify his crimes, blaming his addiction to pornography and his own «mental illness». However, his statements were widely criticized by experts in psychology and criminology. Bundy's execution was watched by many people around the world, and his case has been the subject of much public interest and debate about the death penalty and the psychology of serial killers.
The public's fascination with Bundy
Ted Bundy's execution captured the public's attention. It marked the end of a streak of serial rapes and killings that had terrorized women in several states. Bundy's good looks and charm made his crimes more lurid.
After his death a photograph of his corpse circulated where a tag is visible on his neck with the number that the prison had assigned him during his stay in the Florida State Prison in Raiford. His death marked the end of an era of terror across the United States.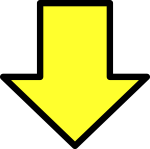 Related post