Dorothea Helen Puente was a serial killer from Redlands, California. She is also known as the «Death House Landlady». Puente used many other identities, including Teya Singoalla Neyaarda and Sharon Johansson. She is believed to have killed nine people however, detectives assigned to the case were only able to find evidence to charge her with three first-degree murders. She received a life sentence without the possibility of parole for those killings.
DOROTHEA HELEN PUENTE: EARLY LIFE
Dorothea Puente, whose birth name is Dorothea Helen Gray, was born on January 9, 1929, in Redlands, California. She was the daughter of two alcoholic parents. Her childhood was marked by abuse and manipulation by her father. Before the death of her mother, Dorothea and her brothers were sent to an orphanage where she suffered sexual abuse.
In 1945 she married Fred McFaul, who left her three years later. Under a new identity, she got married again, this time to Axel Bren Johansson. At that time, Gray began operating a brothel and was diagnosed as a mythomaniac. Thirteen years after her first marriage, Gray met Roberto José Puente, to whom she was married for 16 months.
THE MURDERS COMMITTED BY DOROTHEA PUENTE
All of Dorothea Puente's marriages ended in divorce. She took advantage of her ability to tell lies and position herself as a respectable lady in the Hispanic community. Dorothea's first murder occurred in April 1982, when one of her tenants was found dead from an alleged overdose. Given Puente's testimony the police determined that she had committed suicide.
After spending a few years in jail, accused of robbing one of her tenants, Puente married Everson Gillmouth, a 77-year-old man whose relatives never saw him alive again. Puente insisted that the reason they couldn't see him was because he was sick. However, the police found a container with the body of an older adult in a river. This fact, and the death of one of her tenants, led to a search warrant, which led to the discovery of seven more bodies.
DOROTHEA PUENTE'S ARREST 
Dorothea Helen Puente, the Death House Landlady, was already suspected of the disappearance of her last husband and a man she had hired to do some repairs in her home. Witnesses alerted the police that a homeless man had been «adopted» by Dorothea and that he was missing.
By this time, Puente had already served a five-year sentence for robbery and fraud, and although authorities did not initially consider her a suspect, she decided to move to Los Angeles to start a new life, without counting on the fact she would be recognized from her picture on the news.
MODUS OPERANDI
The investigators in charge of the case were aware of Puente's pathological lying, as well as the strange disappearance of her fifth partner, but this was not enough to prove that she had been responsible for the mysterious deaths that occurred in her home.
According to the investigations of the detectives assigned to the case, most of Dorothea Puente's victims died from overdoses. To dispose of the bodies, she wrapped them in sheets and buried them in her yard.
TRIAL
Dorothea Helen Puente's trial lasted three months. At that time, the jury analyzed the evidence presented by her defense and the testimonies of more than 130 witnesses, reaching the conclusion that Puente used sleeping pills to put her tenants to sleep, then she suffocated them and buried them in her backyard.
The evidence could only link Dorothea to three of the deaths, but that was enough for her to receive a life sentence in prison without the possibility of parole, which she served at the Central California Women's Facility until the day of her death on March 27. March 2011.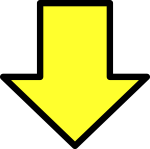 Related post