Wayne Bertram Williams, The Atlanta child killer, is a serial killer who is credited with more than 24 murders, although the police were only able to charge him with two. He was sentenced to two consecutive life sentences, which he is serving at Telfair State Prison in Georgia.The detectives in charge of investigating the mysterious murders that occurred in Atlanta between 1979 and 1981, which were mostly children, are convinced that Williams was responsible for them because once he was arrested, the murders stopped.
THE EARLY LIFE OF WAYNE BERTRAM WILLIAMS
Wayne Bertram Williams was born on May 27, 1958 in Atlanta, Georgia. Most of his life was spent in the Dixie Hills neighborhood, where dozens of child murders occurred between 1979 and 1981. Williams was always very ambitious and wanted to pursue a career in journalism and broadcasting.
Many of his acquaintances say that he had a way with words and sometimes told fanciful stories. He told people he was a policeman, and was arrested for impersonating a police officer in 1976. This arrest was the first time that Wayne Bertram Williams had problems with authority.
ATLANTA CHILD MURDERS
Between the summer of 1979 and the spring of 1981, the city of Atlanta experienced one of its most sinister times, in what was known as the Atlanta Child Murders. During that time, the bodies of at least 28 African American children, adolescents and adults were found.
Wayne Bertram's first murders are believed to have occurred in the summer of 1979, with his first victims being Edward Hope Smith and Alfred Evans. Between 1979 and 1981, he was credited with the deaths of Milton Harvey, Yusuf Bell, Angel Lenair (his first female victim), Chris Richardson, Latonya Wilson, Earl Terell, and Lubie Geter, among others.
WAYNE BERTRAM WILLIAMS' MODUS OPERANDI
Wayne Williams generally targeted African American victims, especially adolescent or young males. However, Angel Lenair, a 12-year-old girl whose body was found tied to a tree with signs of sexual abuse, was also counted among his victims.
Most of Williams' murders were strangulations. However, one of the most revealing findings of police was that the victims were connected geographically, since they all occurred in eleven nearby locations.
WAYNE BERTRAM WILLIAMS' ARREST
With the help of the FBI, it was possible to create a profile of the person responsible for the Atlanta Child Murders and predict that the killer would leave his next victim in a body of water to avoid leaving evidence. This finally happened on May 22, 1981. That day, the police were able to mount a surveillance operation that detected the presence of a vehicle at the scene.
Two days later, when Nathaniel Carter's body emerged, investigators learned that Williams, the person they had seen driving away in the vehicle, was the prime suspect in the murders. He was arrested on June 21, 1981.
TRIAL
Wayne Bertram Williams' trial began on January 6, 1982. Along with the evidence, the jury heard the testimonies of several witnesses, who claimed to have seen the accused in the company of several of the victims and that, in some cases, he had also requested sexual favors.
The jury concluded that it could only convict Williams for the deaths of Nathaniel Carter and Jimmy Ray Payne, giving him two consecutive life sentences. To this day, Wayne Williams continues to claim his innocence of the crimes. However, since his arrest, no similar murders have occurred in the Atlanta area.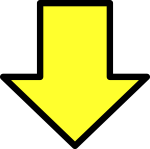 Related post