Do you have questions about your immigration status?
Do you know how to check it?
Find out how to verify your immigration status.
After the end of Title 42 and the reimplementation of Title 8, perhaps you have wondered: How can I check my immigration status? MundoNow has the answer and we explain step-by-step how you can verify where you stand in the process.
Through the United States Citizenship and Immigration Services (USCIS) website, you can easily check your immigration status. You can verify your information with just a number.
How can I check my immigration status?
To verify the immigration status, you must visit USCIS, or egov.uscis.gov/casestatus. You must have the 13 character receipt number of your case, which is provided by USCIS when an application or petition is made.
This number that is used to track cases consists of three letters, followed by ten numbers. For example, the letters might be something like the following: EAC, WAC, LIN, SRC, NBC, MSC, or IOE. This number can be found in the notices sent by USCIS about your case.
Checking your immigration status with USCIS
Entered your case receipt number into the space marked 'Enter a Receipt Number'. The number must be entered with no hyphens ('-').
If your receipt number has asterisks ('*'), these must be included in the number you enter in the space. Only hyphens should be excluded. Once the receipt number has been entered, you must click on the 'CHECK STATUS' button.
Get answers about your immigration status
Once your case receipt number has been entered correctly, the website will provide the requested information about your immigration status. It will show what steps have been taken and what you need to do next.
Also, the website is capable of providing reminders to keep your address updated, send inquiries, and even allow you to check someone else's status by clicking on the option to provide another receipt number.
You can create an account to receive updates
In addition to being able to check using your case receipt number, you can use a more advanced and personalized tool from the same site. And they offer you the option to create an account through my.uscis.gov.
There, you will be able to receive the most recent updates on your case. The outlet will report the the five most recent actions that occurred in your case, in addition to simplifying the handling of the case and you can follow your applications filed online.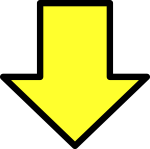 Related post