Title 42 has come to an end.
What does this mean for immigrants trying to cross the border?
Title 8 will be implemented in place of Title 42.
On the last day of Title 42, chaos and despair grew on the northern border of Mexico where migrants have attempted to cross en masse into the United States with tactics such as throwing themselves into the Rio Grande and mounting human stampedes.
On the border between Matamoros, Tamaulipas, and Brownsville, Texas, in the southern United States, migrants have been preparing these days for the end of Title 42, a health regulation that allows immediate expulsions of migrants at the border, according to EFE. Now, people have questions about Title 8 and what it means for immigrants.
Title 42 has ended
The tension at the border grew before the end of Title 42 last Thursday. Now Title 8 will take effect again, but what is it? According to CNN en Español, this policy is decades old and will now be resumed after the end of regulation 42, which could mean more serious legal consequences for migrants.
According to CNN in Español, the US Department of Homeland Security (DHS), announced the conclusion of Title  42 in a statement on May 1: "The Department of Homeland Security has been preparing for the end of the public health order of Title 42 for more than a year."
What is Title 8?
This is where title 8 would be coming in. It is stipulates that immigrants who enter the US illegally may be arrested and processed for rapid deportation. "A person who is removed is subject to a ban on admission to the United States of at least five years and may face criminal prosecution for any subsequent attempt to cross the border illegally. People with final orders of removal will be removed," highlights the DHS regarding Title 8.
Last April President Biden announced that he would create regional processing centers throughout Latin America so that immigrants can apply to enter the US from there, due to the fact that an increase of migratory flow due to the end of title 42 is expected.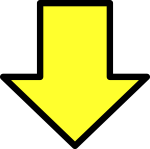 Related post