Find out who will benefit from expedited asylum screenings at the Mexico border.
The US is testing a new process for migrants.
Migrants will be given access to legal counsel.
The US is testing expedited asylum screenings. President Biden eliminated expedited processing of asylum requests during his first month in office as part of his work to scrap his predecessor's border policies, which included building a wall on the border with Mexico. Now Biden is testing a new version, according to the AP.
Expedited reviews under former President Donald Trump drew sharp criticism from internal government oversight agencies as the percentage of people passing such «credible fear interviews» plummeted.
EXPEDITED ASYLUM SCREENINGS
The Biden administration has insisted that its expedited processing for asylum seekers is different. Interviews will be conducted exclusively by USCIS, not Border Patrol agents, and everyone will have access to legal counsel.
The decision to use expedited reviews comes as COVID-19-related asylum restrictions are about to expire on May 11, which is why the federal government is preparing for a foreseeable increase in illegal border crossings from the south. In Texas, the border cities of El Paso, Laredo and Brownsville have declared local states of emergency in recent days in preparation for such an increase.
WHO IS GRANTED ASYLUM?
Typically, about 75% of migrants pass credible fear interviews, although the number who ultimately win asylum is much lower. But during the five months of the Trump-era program, only 23% passed the initial screen, while 69% failed and 9% withdrew their application, according to the Government Accountability Office (GAO).
Those who pass the initial screening are generally released into the US to continue their process in immigration court, which usually takes four years. Critics say the delay in court encourages more people to apply for asylum.
HOW CAN MIGRANTS PASS THE SCREENING?
To pass the screening, migrants must convince an asylum officer that they have a «significant chance» of convincing a judge that they face persecution in their home countries based on race, religion, nationality, political opinion, or membership in a social group.
Under the Biden administration's expedited program, those who do not meet the criteria will be deported «in a matter of days or a few weeks,» Homeland Security Secretary Alejandro Mayorkas said Thursday. Expedited reviews will only be for adults traveling alone, Mayorkas added.
WHO WILL BE INCLUDED IN THE EXPERIMENTAL PROGRAM?
Initially, the reviews will be limited to Spanish-speaking countries for which the United States has frequent deportation flights, Hawkins and others have been told. The government began limited reviews this month in Donna, Texas, in the Rio Grande Valley, later expanding the process to huge tents located in border cities like San Diego, California; Yuma, Arizona and El Paso, Texas.
Mayorkas, a former federal prosecutor, did not elaborate on access to legal counsel in remarks Thursday about a broader strategy that, in addition to screening, includes processing centers in Guatemala and Colombia, and possibly elsewhere, to people who can legally come to the United States by air. "We have expanded our detention capabilities and installed equipment and procedures so that individuals can access counseling," Mayorkas stated.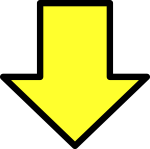 Related post