Some people love spending hours getting ready each day and look forward to beauty and grooming appointments at the salon. Other people don't exactly have that kind of free time and don't live such a glamorous lifestyle. If your hectic life, your stressful schedule, your crazy kids or your demanding job stand in the way of you looking and feeling your best, then you're in luck. We've broken down the best grooming tips for every lazy/busy/not-interested girl out there. After all, everyone deserves to look amazing and feel great—even those of us who live messy lives, have messy jobs, or don't know the first thing about applying foundation.
As the NY Times reports, according to Nancy Etcoff, an assistant clinical professor at Harvard Medical School, a research psychologist at Massachusetts General Hospital and author of Survival of the Prettiest: The Science of Beauty, grooming is about more than just how you look. "Grooming rituals can be temporary confidence boosters, and studies suggest that the confidence they inspire is itself attractive," she explains. So while sometimes the grooming routine can seem daunting, it is an important part of not just how you look, but also how you feel each day. So how do you make sure you are well maintained, but also not wasting all your free time on beauty treatments? Here is what you absolutely need to take care of when it comes to personal grooming. Consider it the lazy girl's guide to staying gorgeous.
Hair Removal
Having unwanted hair on your body just doesn't feel good, and it doesn't really look good either. While it's a very personal choice what you consider to be "unwanted" the important point is that if you don't want it there, and you fail to remove it because you have no time or energy, then you're going to be embarrassed and insecure about it. Now, for some people shaving every morning is a total drag and time suck. Other people don't mind it—it becomes a part of their morning routine.
Some people would rather wax on a monthly (ish) basis for a hair removal process that doesn't really feel great, but lasts longer and eventually causes hair to grow back less or not at all. Of course there are more permanent (and expensive) options like electrolysis and laser hair removal, which require minimal follow-up so they're perfect for those of us who are way too lazy to tend to our legs every day. No matter what you choose, choose your grooming practice wisely and make sure you remove those prickly strands of hair you want gone. After all, no one wants to miss out on a pool party or romantic evening because you forgot to shave.
Brow Maintenance
Your eyebrows frame your facial features and while they can often fly under the radar, they actually make a big impression when people first catch a glimpse of your face. They also say a lot about you. As Marie Claire reports, according to face reading and feng shui expert Priya Sher (yes that's really her expertise), "eyebrows reflect our heart, our sexual energy, our relationship with our partner, our relationship with our siblings and our power, career and work style." So you might want to make sure you keep your brows in tiptop shape. Whether you choose to wax, thread, pluck or trim your brows, make sure you keep on top of those treatments. Not sure how often is just right? This guide is a good place to start.
Mascara
Perhaps the quickest and easiest part of any grooming/beauty routine is to apply mascara, but it's also one of the most transformative. A swipe of mascara on your lashes can make you look instantly awake, alert and ready to tackle your day. Defined lashes can make your eyes look brighter and bigger, and if you choose a long-lasting formula like Estée Lauder Double Wear lengthening mascara you'll get 15 hours of smudge-free glamour.
Tinted Moisturizer
You should wear SPF daily, that's undeniable, and you also want your skin to look clear, smooth and flawless. But who has time to apply moisturizer, sunscreen, foundation and concealer every time you leave the house? Allow us to introduce you to tinted moisturizer with SPF—the one product you need to apply to your face every day. We love this one from Laura Mercier. Trust us, you won't be sorry and you'll be mortified it took you so long to find this product.
Hair Styling
If you're looking to embrace the messy chic look (aka you don't time to blow dry but you also don't want to look like a total disaster) then you need to invest in a bottle of beach waves spray. This Surf Spray from Bumble and Bumble is amazing. The styling spray is infused with salt water for an authentic fresh-from-the-beach look that you can achieve anywhere, any time. Just spray, scrunch and go. That's a styling routine we could get used to.
Nail Care
We can't forget to talk about your nails. While manicures and pedicures are a little slice of heaven, they also require some free time, which can be hard to come by on a regular basis. And they don't come cheap either—weekly or monthly nail maintenance can really add up. That said, making your hands and feet look and feel fresh is a key piece of achieving an overall clean look. There are some simple ways to make your manicures last longer so you don't need to go for regular touch ups quite so often. In addition, you can keep your feet smooth in between treatments by using a pumice stone and exfoliating scrub at home when you have an extra few minutes in the shower.
The post The lazy girl's guide to grooming appeared first on Mundo Hispanico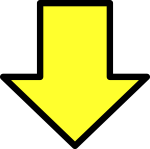 Related post