Polls just closed in Georgia.
The announce the winners.
Stacy Abrams becomes the Democratic candidate for governor of Georgia
PRIMARY RESULTS ANNOUNCED. Tuesday was one of the most important days for Georgia politics and, of course, its voters. Polls have closed in the primary elections and votes are being counted to find out who will be running to represent the state.
Stacy Abrams, running unopposed, became the Democratic nominee for governor of Georgia. Meanwhile, it's been reported that Brian Kemp again won this year's primary to become the Republican candidate. In the meantime, people continue waiting for more results to come in.
PRIMARY ELECTION RESULTS
On Tuesday afternoon, the results of the primary elections in Georgia were announced and they confirmed who will be facing each other in November. Polls officially closed at 7 pm and they have been publishing the results and sharing the winners on social media.
Brian Kemp won the gubernatorial primary with more than 74% of the vote, according to The Atlanta Journal-Constitution. The Republican beat David Perdue, who only managed to nab 22% of the votes. Meanwhile, Democrat Stacy Abrams ran unopposed.
Stacy Abrams, the Democratic star
Abrams became a star in the Democratic Party after her first gubernatorial race and was unopposed in this year's primary. She has become a leading advocate for voting rights and is credited with laying the organizational groundwork for Joe Biden to become the first Democratic presidential candidate to win Georgia in 28 years, the AP reported.
The centerpiece of Abrams' platform is a call to expand Medicaid to all adults. But it also highlights her support for abortion rights and her opposition to state laws that eliminate the requirement for a permit to carry a concealed weapon in public, The Associated Press reported. Filed Under: Georgia Primary Election Results
The surprise of the night
Without a doubt, one of the candidates who was most surprised by the results was Herschel Walker. He won the Republican Senate primary on Tuesday. He easily beat Gary Black, who barely managed to get 13% of the vote. meanwhile, Walker got 70%.
Ex-football star Herschel Walker, endorsed by former President Donald Trump, won the GOP Senate primary. Walker defeated five fellow Republicans, including Georgia Agriculture Commissioner Gary Black and former Trump administration official and Navy veteran Latham Saddler. Filed Under: Georgia Primary Election Results
How did Walker manage to win?
Walker is a newcomer to politics, but he has nearly unmatched name recognition in Georgia from his days as a college football running back. Before going pro, he led the University of Georgia football team to a national title during the 1980 season and won the Heisman Trophy in 1982, according to AP.
Trump, a close friend of Walker's, backed his candidacy despite questions about Walker's business dealings and his history of violence against women. Walker has been open about his long struggle with mental illness and acknowledged violent impulses. Filed Under: Georgia Primary Election Results
And the Democrats?
Although it was surprising that Walker won his primary, another novelty was knowing that Raphael Warnock won the Democratic Senate primary with 97%, according to The Atlanta Journal Constitution.
The junior senator and pastor is seeking a full six-year term in the Senate after winning a special election in 2021 for the final two years of former Republican Sen. Johnny Isakson's term. Republicans believe Warnock is vulnerable and are targeting his seat in their efforts to regain a majority in the Senate, according to the AP.
The post Voting results released after primary election in Georgia appeared first on Mundo Hispánico.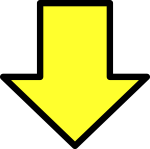 Related post